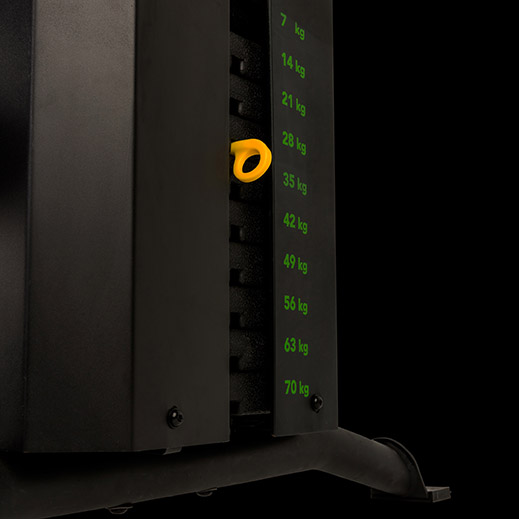 YOU DECIDE THE WEIGHT
The home gym has a stack of 10 weights, each weighing 7 kg (15.4 lbs), making it ideal for beginners or those who are more advanced. Decide for yourself which weight you use for exercise.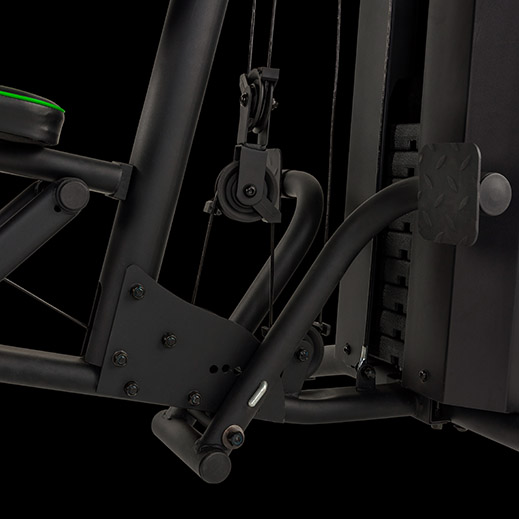 LEG PRESS
When you turn the curl pad into a backrest, you create a leg press for leg-strengthening exercise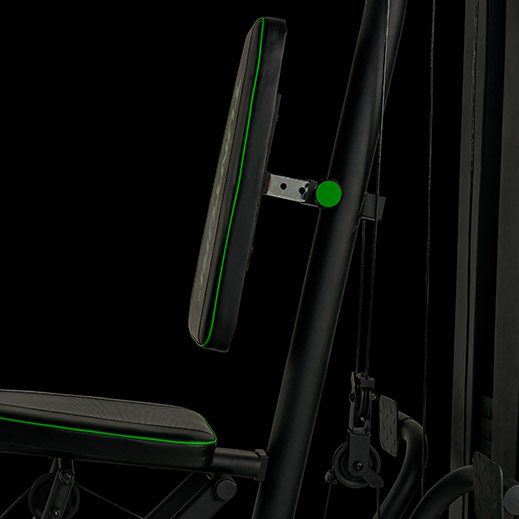 ADJUSTABLE BACKREST
The backrest on the bench is adjustable, which gives you a comfortable position during your workout.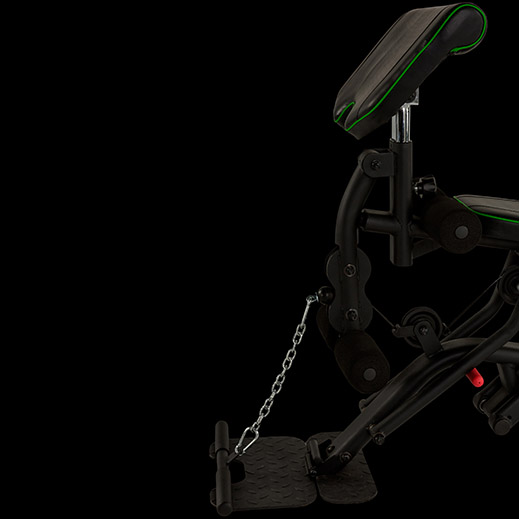 BICEPS CURL
The curl pad is also ideal for upper-body and arm exercises, for example, in combination with a pulley or dumbbell.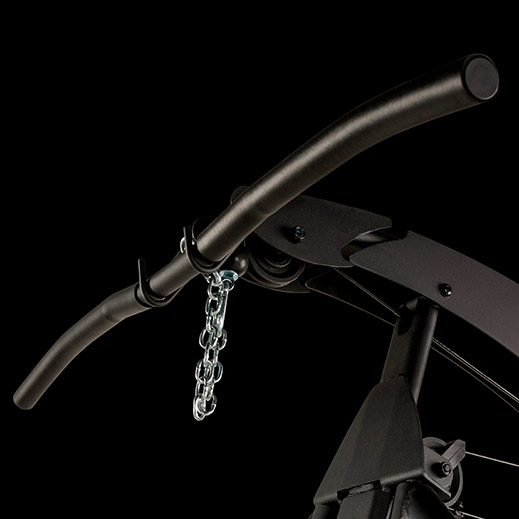 HIGH PULLEY
The home gym has a high pulley with a curved bar and a low pulley with a straight bar. Ideal for training different muscles in your body. For example, the high pulley is suitable for exercises like lat pulls, ab crunches or triceps pushdowns.