AN AMERICAN FITNESS BRAND
A ROWING MACHINE FOR ANY ENVIRONMENT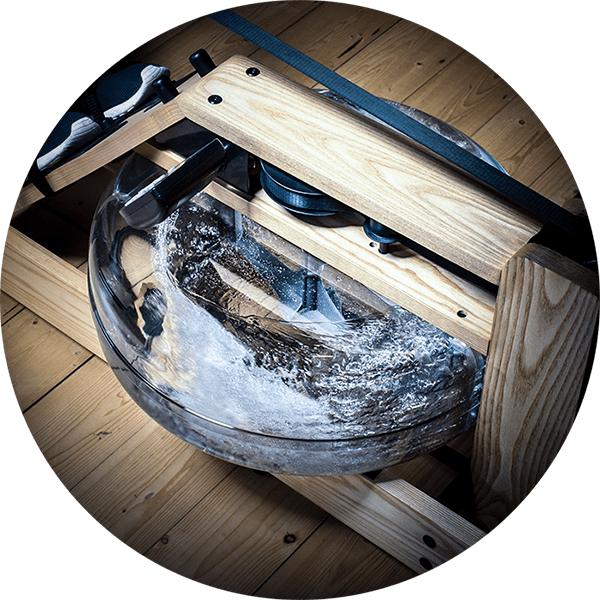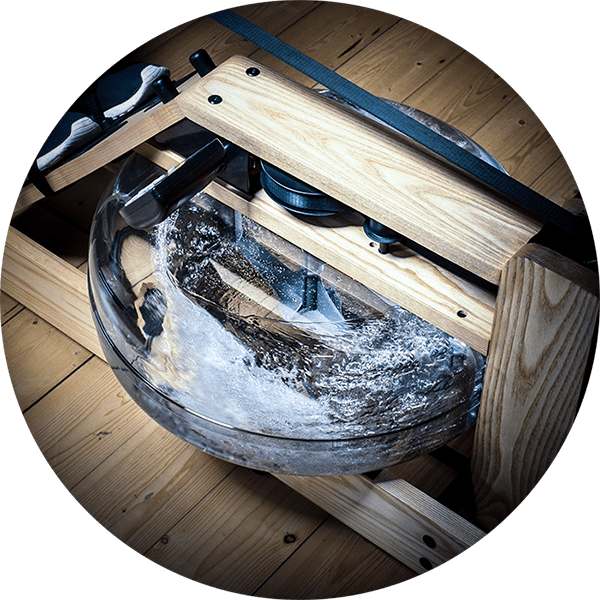 Unlike the mechanical feeling of fan and magnetic rowing machines, a WaterRower harnesses the power of water to provide a smooth and even resistance. Try a workout that feels and sounds just like rowing in a boat, and one that is unrivaled in replicating not only the physiological dynamics of rowing, but also the aesthetic pleasure.
INSTANT RESISTANCE
The WaterRower's unique WaterFlywheel design uses a specially formed paddle to cup the moving water, reduce slippage and produce an unrivaled simulation of the benefits of rowing.

NO JERKING OR JARRING 
There is no jerkiness or jarring which is often associated with conventional mechanical rowing machines making the exercise unpleasant; only smooth even load, kind to the body, and relaxing to the mind.

SMOOTH CONNECTION
There is no "solid" connection between user and the moving water, simply an immersed paddle which dampens out any detrimental mechanical feel Providing some "give" is essential for accommodating bad or developing technique, lessening the risk of injury.

EVEN STROKE
A uniform stroke is essential to spreading the work more evenly over the muscle groups, working the muscle groups in proportion to their strength, optimizing exercise benefit while reducing risk of injury.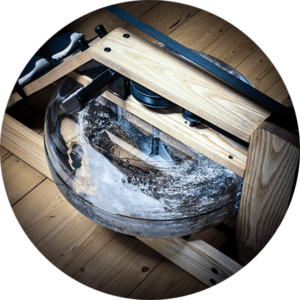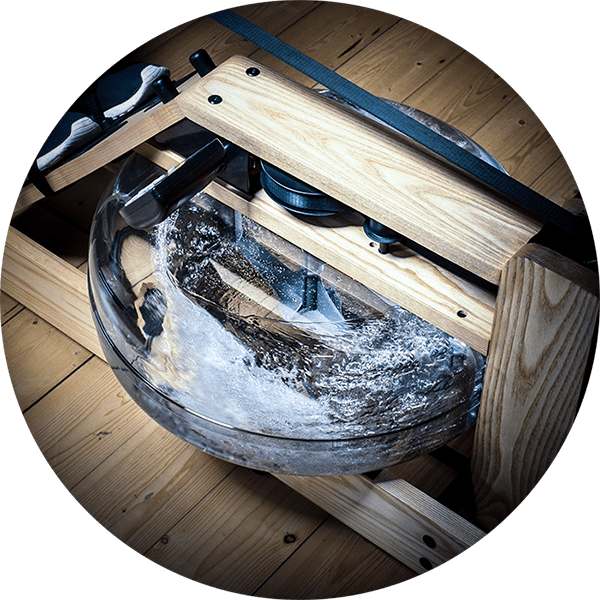 THE WATERFLYWHEEL
The WaterRower's unique WaterFlywheel has been designed to reproduce the precise physical dynamics of a moving boat; the surest way to replicate the physiological benefits and aesthetic pleasure of rowing.
SELF REGULATED RESISTANCE
Like rowing, the WaterFlywheel does not apply resistance to you, you apply work to it; you are the engine. By the "rule of cubes", the amount of work you apply dictates the speed at which you row. From a gentle paddle to a "give it your all" workout, you are in control When rowing, remember, you are the engine. The amount of work you do is dependent on you, not on the machine.
The more work you do, the more resistance/drag you can overcome, and the faster you move. The speed which you can maintain is dependent on the level of work you can maintain and, again, is limited only by you. Row harder and you go faster, row easier and you go slower. This is the self paced nature of the WaterRower and Rowing and allows Anyone to row regardless of age, sex, size of level of fitness.
Our Rowing Machines are functional fitness furniture, designed not to be hidden away like other unsightly gym equipment, but to look at home in your living room. Storing in an upright position no wider than a dining room chair, our rowing machines can be easily laid out for a quick indoor rowing exercise session.
Our Wooden Rowing Machines are Made in the USA using hardwood from only replenishable sources. We strive to manufacture rowing machines that are of a stylish design and built to last, while maintaining our commitment to eco-friendliness.
Experience our group fitness classes and improve your facility with commercial quality rowing machines.