A TRUE CLASSIC
NOHrD WallBars is an exceptionally versatile training aid.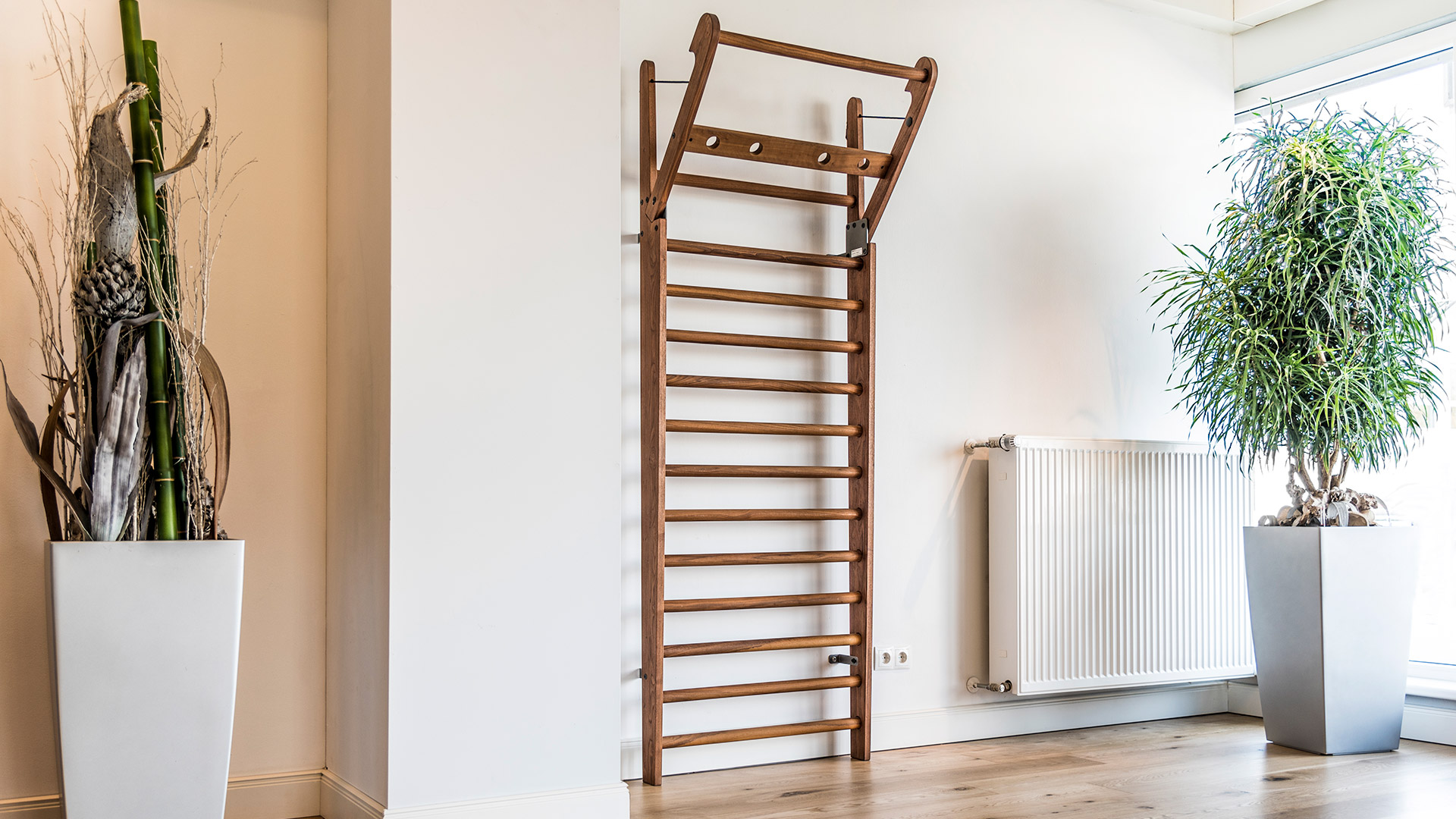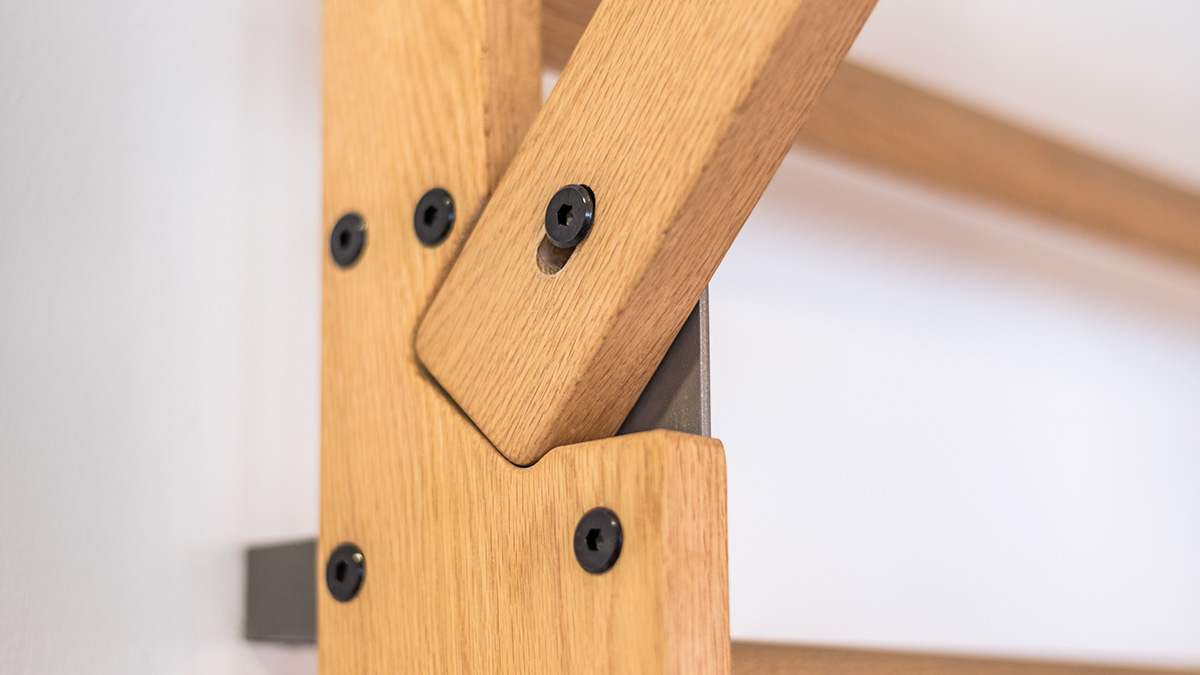 Integrated Foldout Bar
Use the WallBars' sturdy foldout bar for pull-ups, simple hanging or swinging your body. The bar piece is easy to open and engages with a distinct click.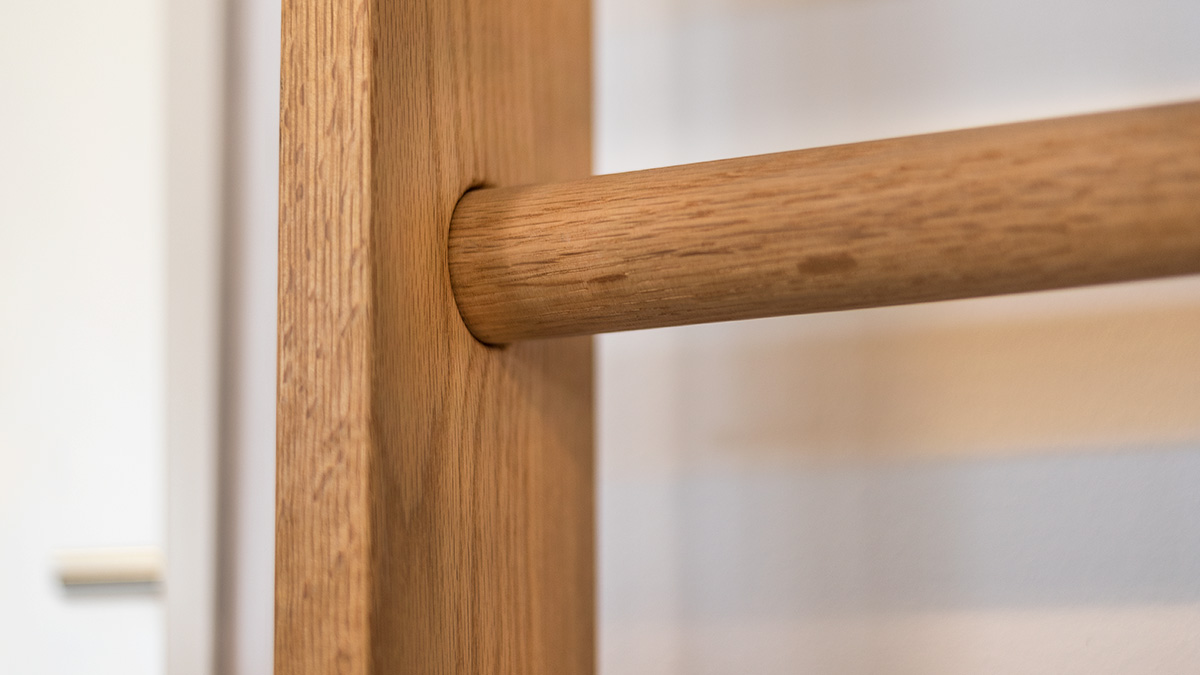 Choose between 10 or 14 Rungs
Different walls for different needs: the NOHrD WallBars is available in two sizes of either 10 or 14 rungs. The space between bars varies from 10 to 18 cm respectively.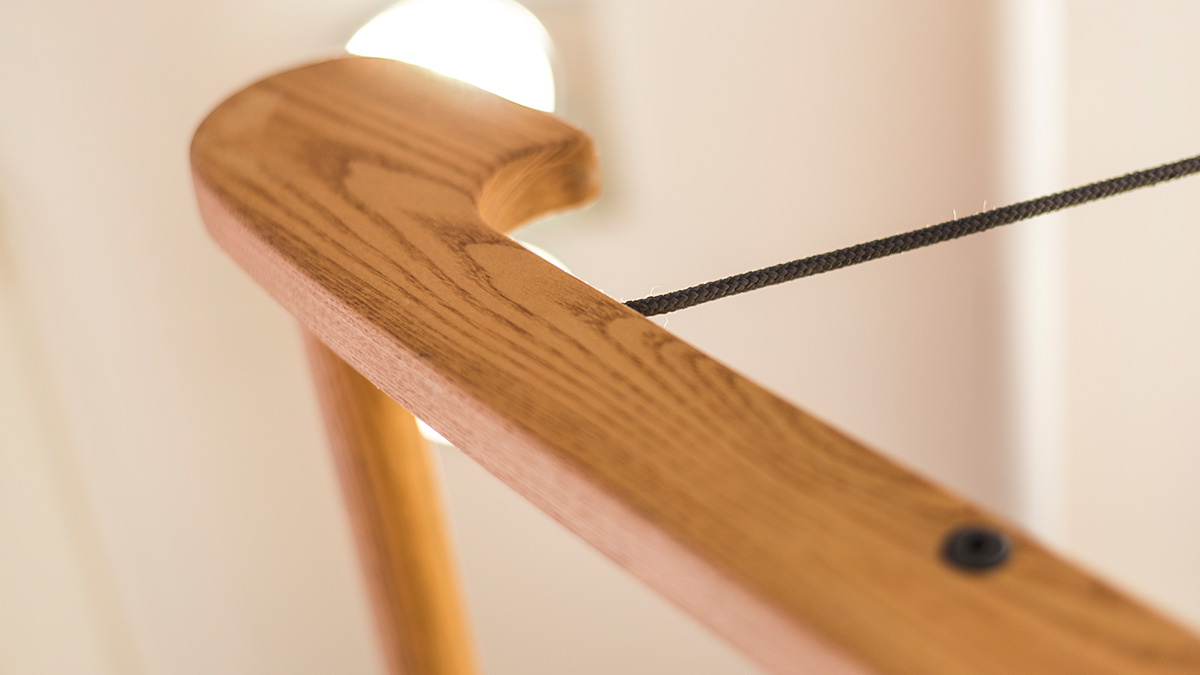 Safe and Sturdy
Solid wood, the strongest safety cords for the foldout bar, and additional wall fixture pieces make the WallBars a safe and sturdy piece of multi-functional exercise equipment.
High-quality and durable, the curved silhouette of the WallBars will effortlessly blend into any surroundings. Suitable for strength, mobility, and coordination exercises. The WallBars retractable arm can be pulled out to enable pull-ups and other bodyweight suspension exercises. A range of accessories can be attached to the WallBars to expand the range of possible exercises.
Technical Details
Measurements (closed): 230 x 80 x 13 cm (length/width/depth)
Weight 10 bars: 19 kg
(*Space between Bars: 17.7 cm)
Weight 14 bars: 21 kg
(*Space between Bars: 9.9 cm)
Max. Suspension: 120 kg
Highest Quality, Solid Wood
NOHrD WallBars are manufactured in solid ash wood.

Multi-functional Training
Convert your WallBars into a multi-functional exercise training station with additional accessories.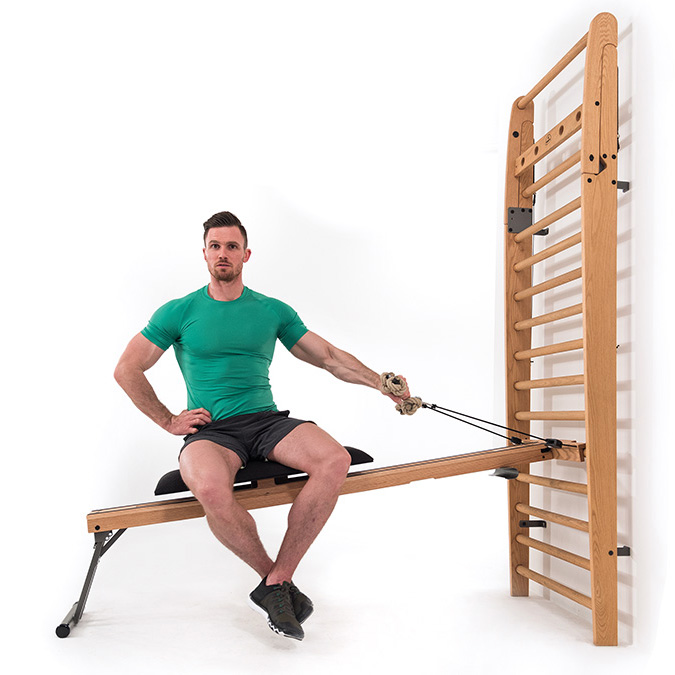 CombiTrainer
The CombiTrainer considerably extends the range of exercise possibilities on the WallBars – using bodyweight resistance only.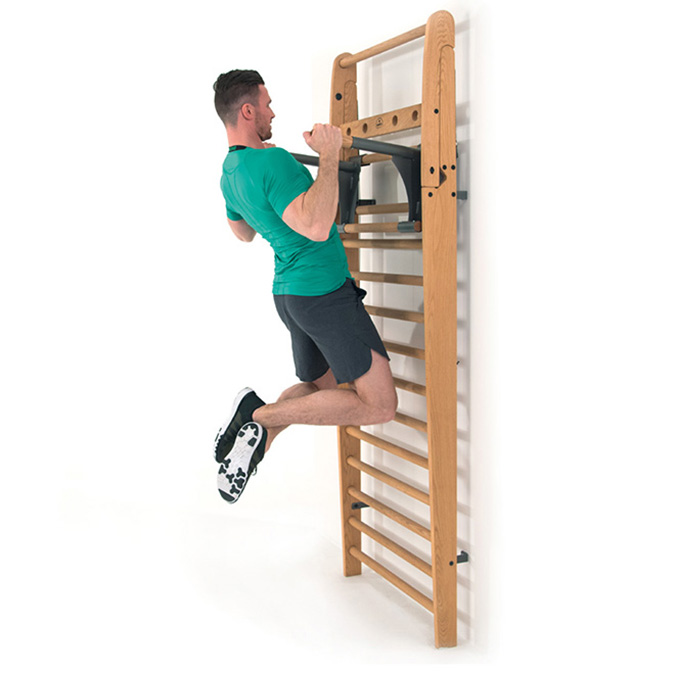 MultiAdapter
The MultiAdapter is a single-piece accessory with two functions.
Workout Bench
Classic exercises with a workout bench – whether used for sit-ups or free-weight training: simply hang into the rung of your choice.