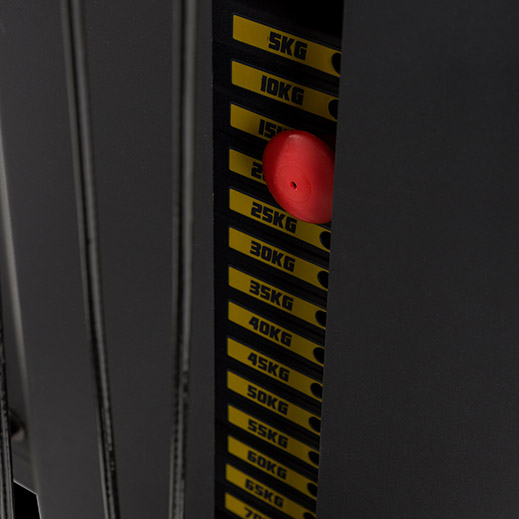 YOU DECIDE THE WEIGHT
With a stack of 14 weights, each weighing 5 kg (11 lbs), the home gym is ideal for beginners or those who are more advanced. Decide for yourself which weight you use for an exercise up to 70 kg.
ADJUSTABLE HIGH PULLEY IN HEIGHT
The strength station also has two high and two low pulleys on which to attach training materials. For example, row grips, a triceps rope, or a lat pull bar. The high pulleys are height-adjustable, which provides extra training possibilities. The home gym comes with a straight lat pull bar, a curved short bar, handgrips, and an ankle strap.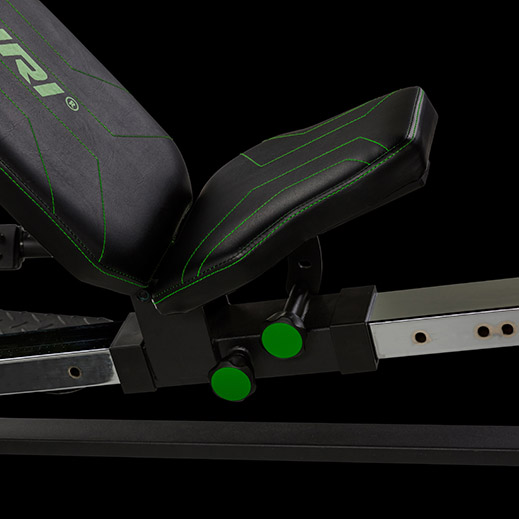 BACKREST, LEG SUPPORT
The weight bench forms the basis. The bench is very comfortable, and the backrest and seat are independently adjustable. This means you'll always find a comfortable training position. The weight bench has height-adjustable leg support.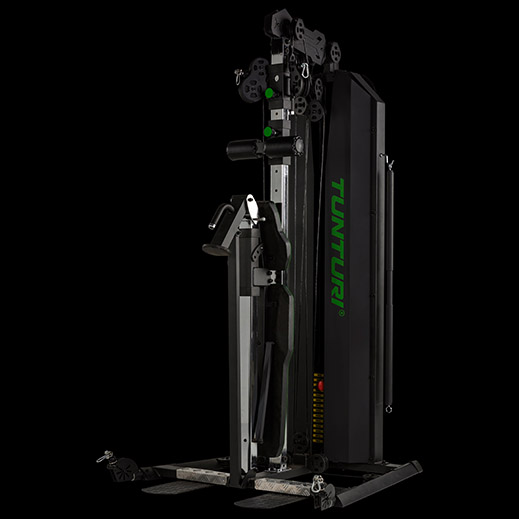 FOLDABLE WEIGHT BENCH
You are able to fold the weight bench to save space. The folded dimensions are as follows: L:123 cm. W: 122 cm. H: 223 cm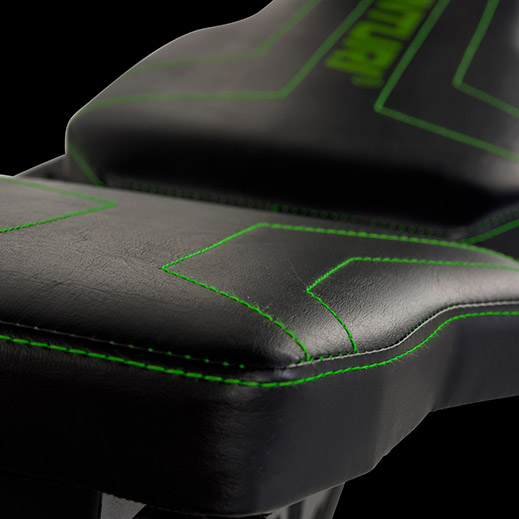 SOLIDLY STITCHED COATING
The stitched seat with extra sturdy corners guarantees that you can use your weight bench for many years and prevents wear and tear to delicate parts.