SWING BELLS
Free weights made of solid wood and hand-stitched, genuine leather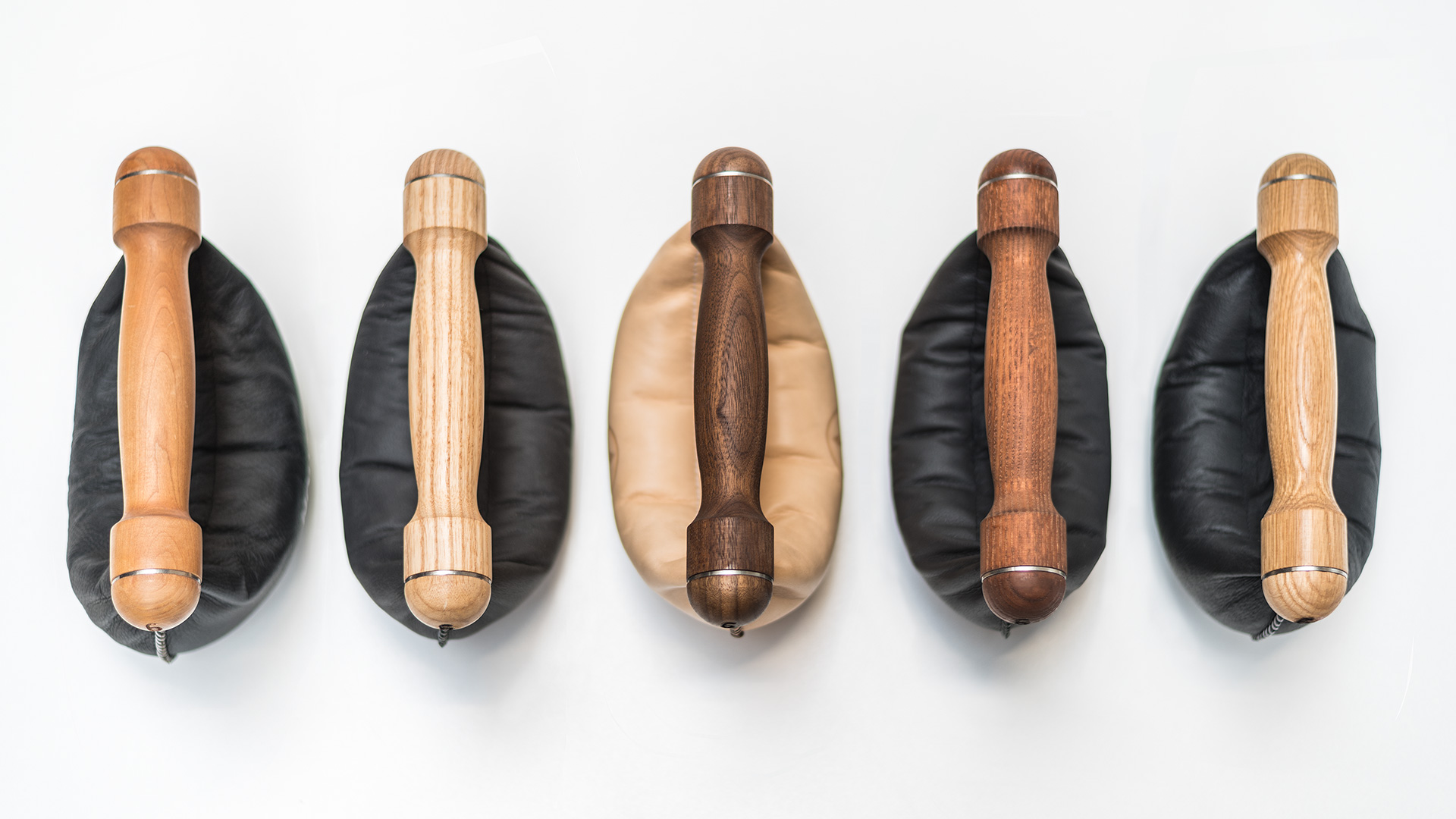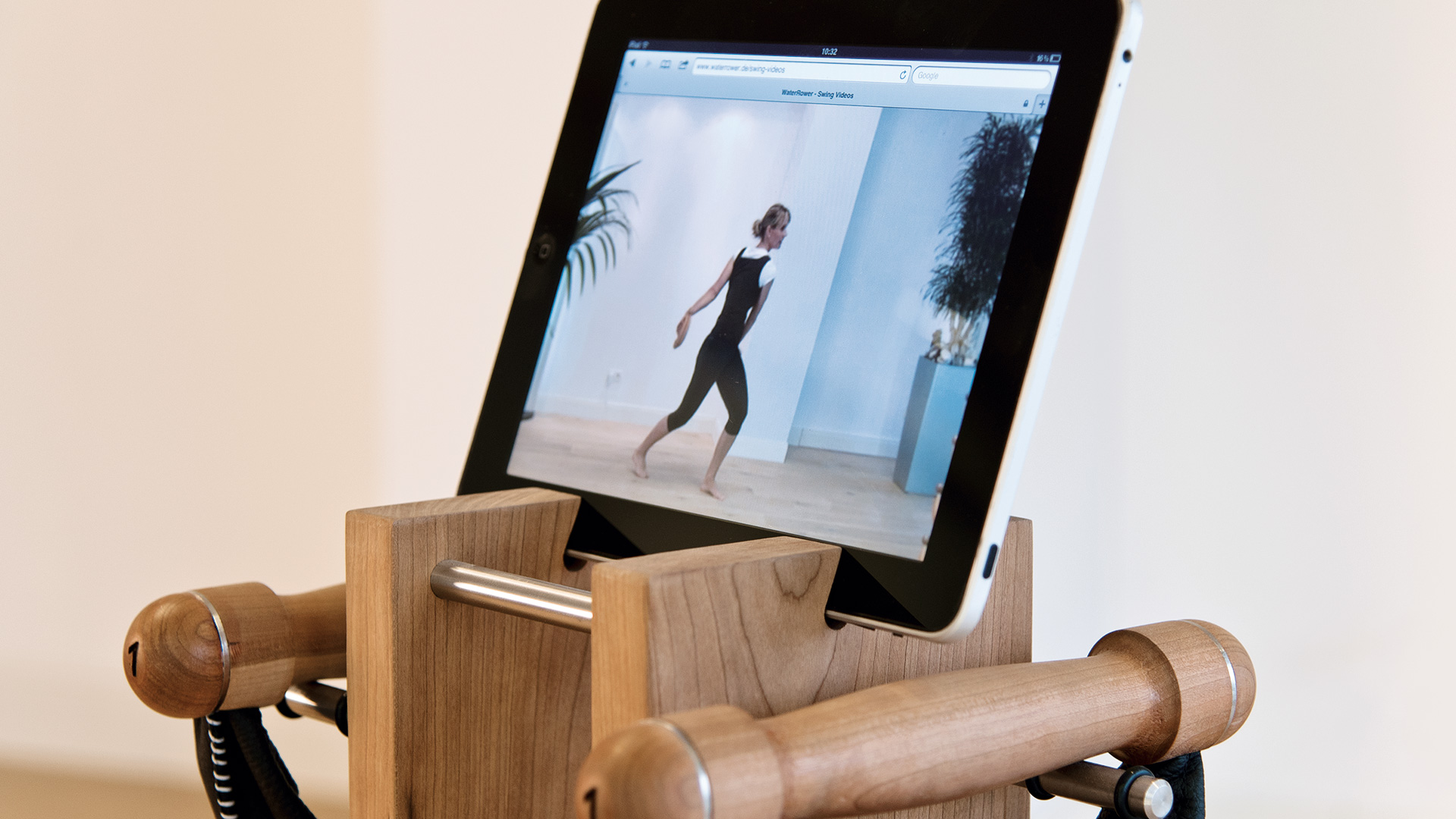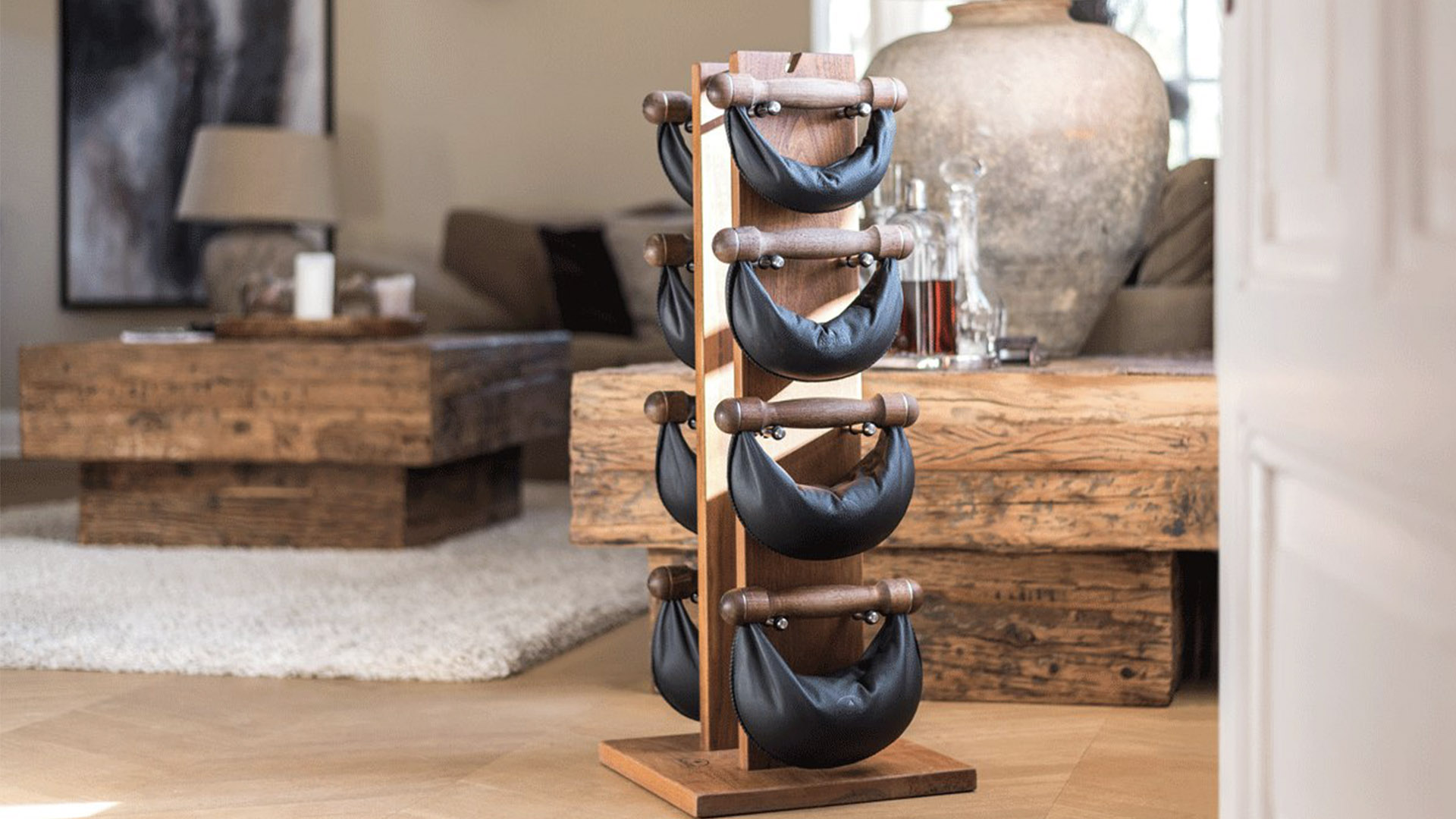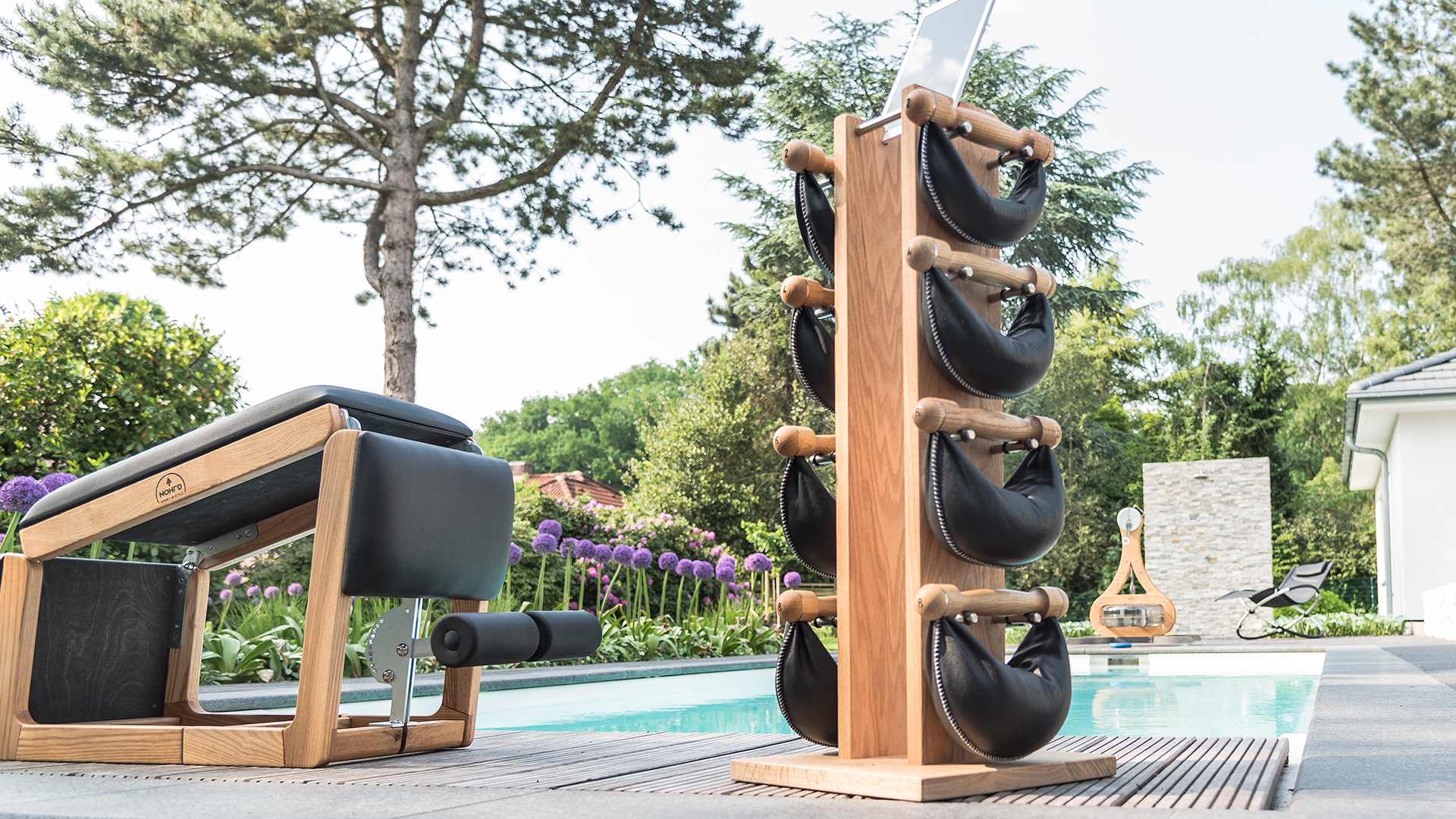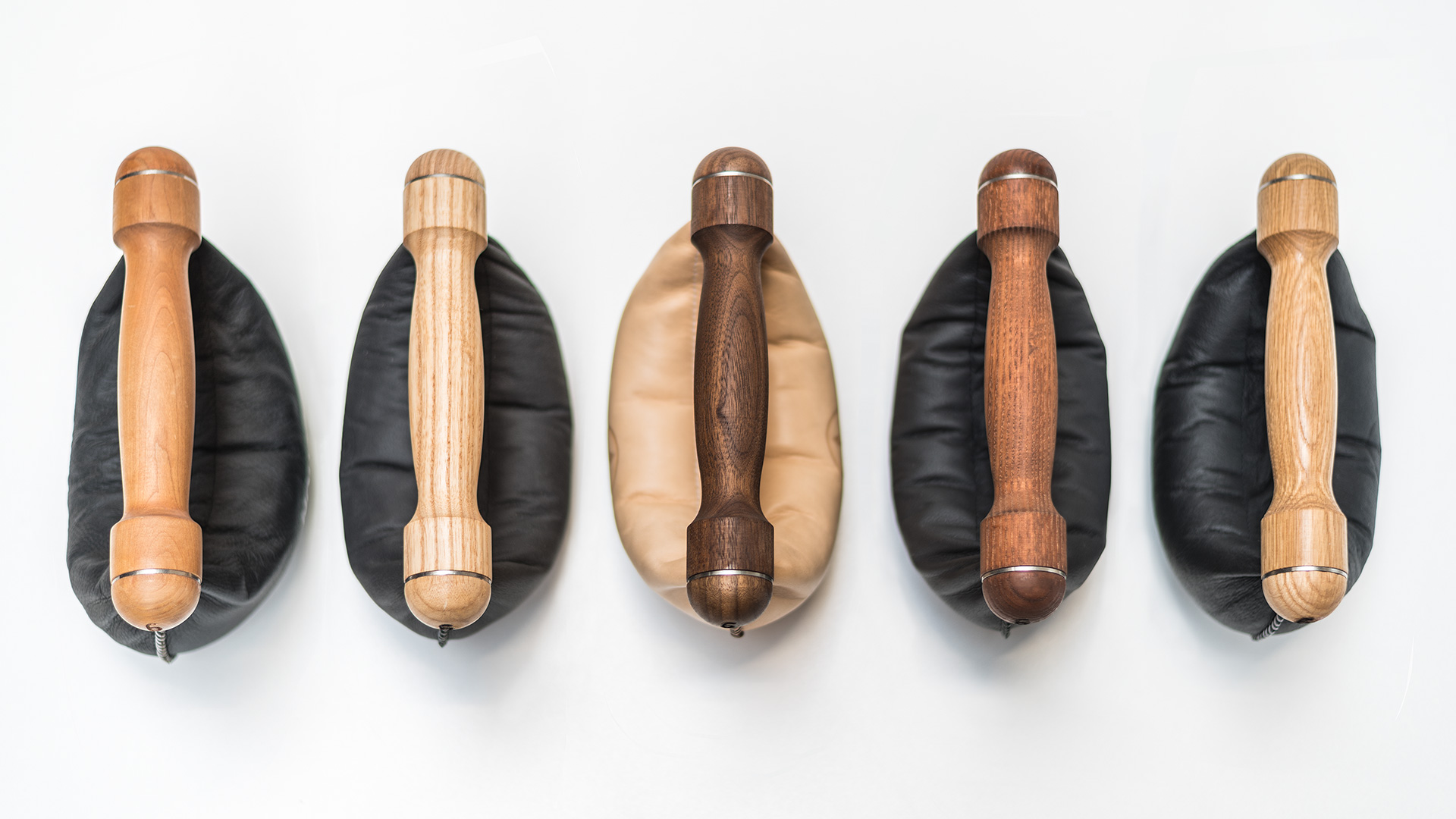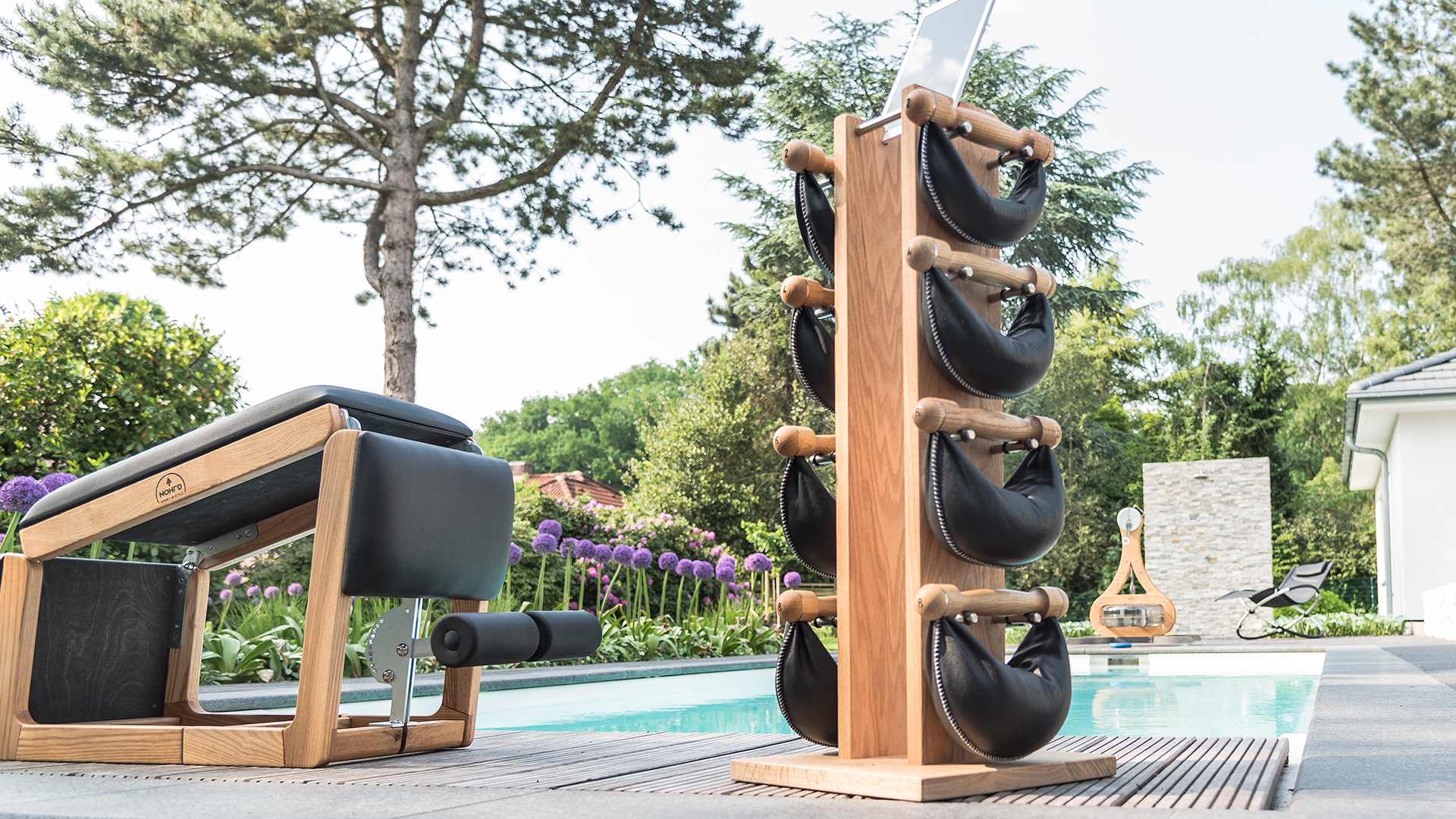 NOHrD SwingBells is a modern variation of Kettlebells, known as CrossFit workouts. Original Kettlebells are solid, cannonball-shaped, and with a simple grip. The SwingBell shifts its center of gravity, due to its iron pellet filling, extending the exercise motion beyond your arm. The result is targeted stimulation of your connective tissue (fascia), joints, and muscles, increasing overall performance and resilience.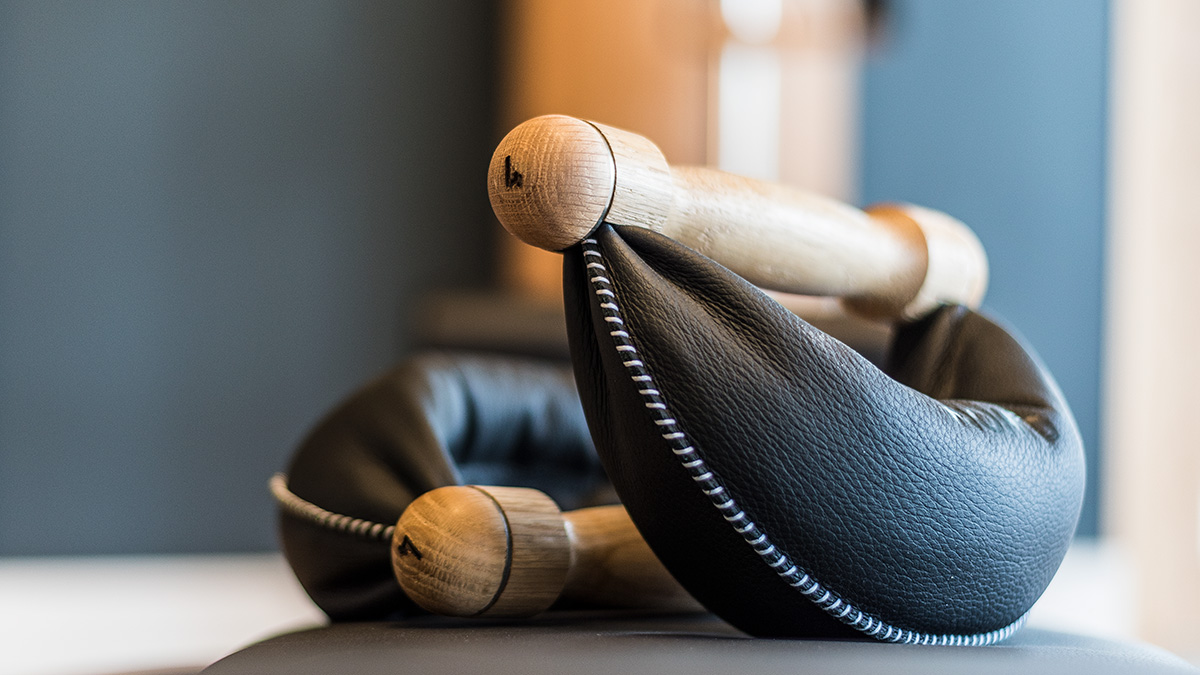 HAND-STITCHED GENUINE LEATHER
All NOHrD SwingBells are made of high-quality genuine leather and hand-stitched. An integrated metal splint guarantees the pouch's necessary stability.
SOLID WOOD GRIP
The SwingBell grips are made of solid, oiled wood, ensuring a comfortable hold in your hand.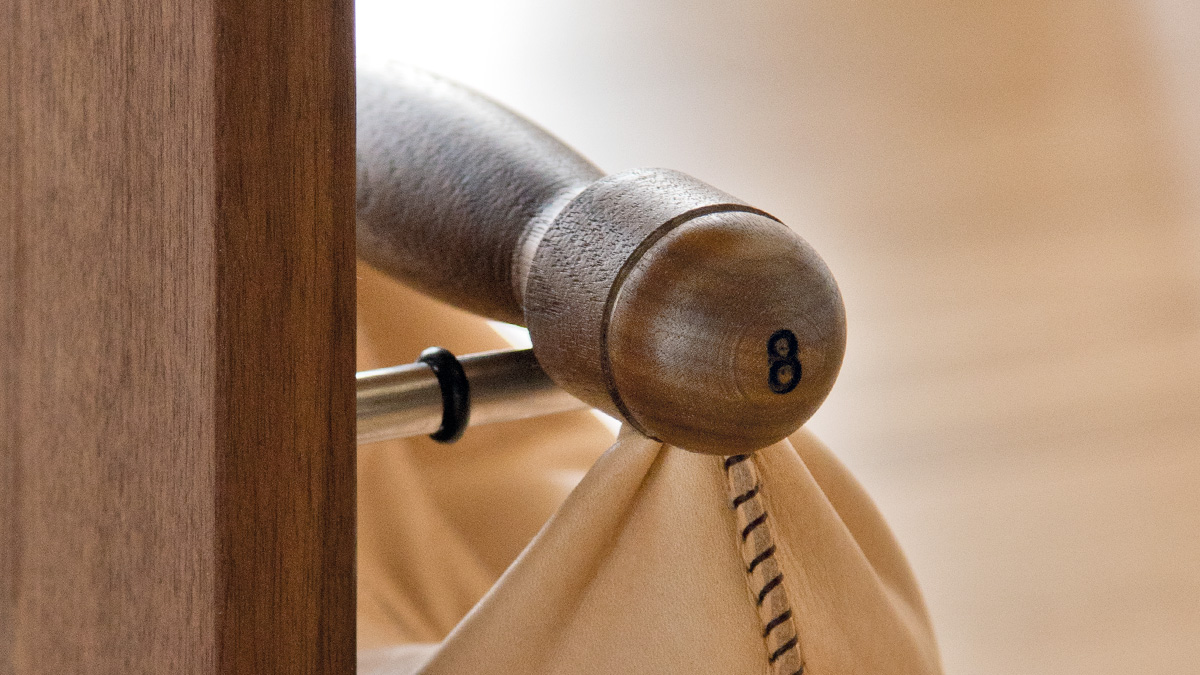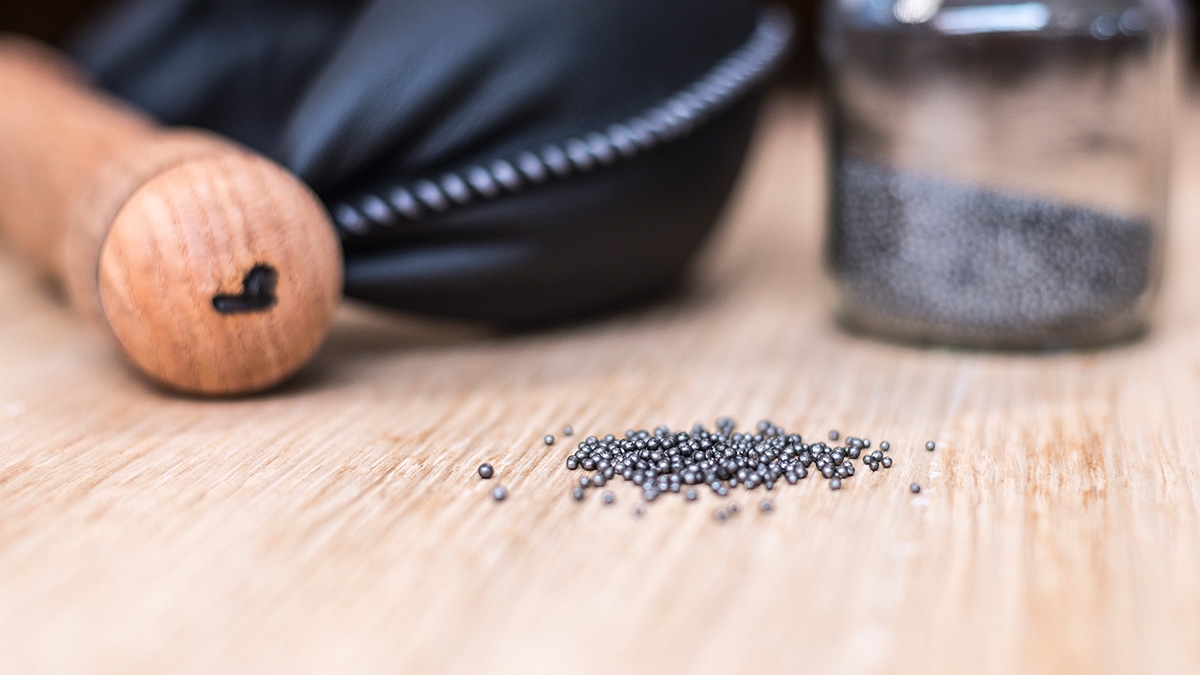 IRON PELLET FILLING
The SwingBell gets its weight through its precisely weighed iron granule filling. The small pellets move along with each motion.
SPACE-EFFICIENT STORAGE
Whether hung on the free-standing SwingTower or on your wall with the SwingBoard, NOHrD SwingBells can be stored with minimal space requirements.