ELEGANT MULTI-USE CABLE MACHINE
Maximal Workout, Minimal Space Requirement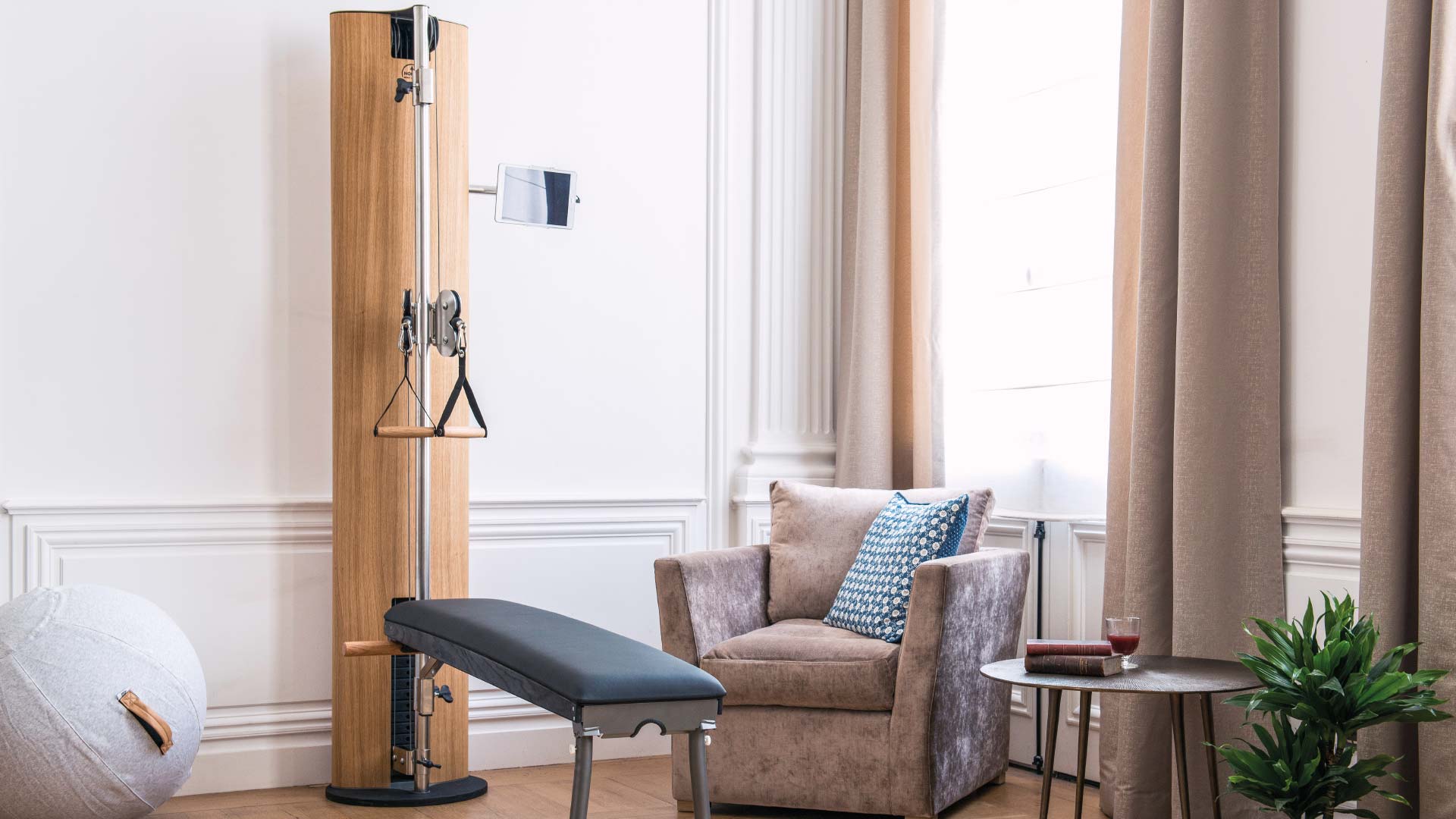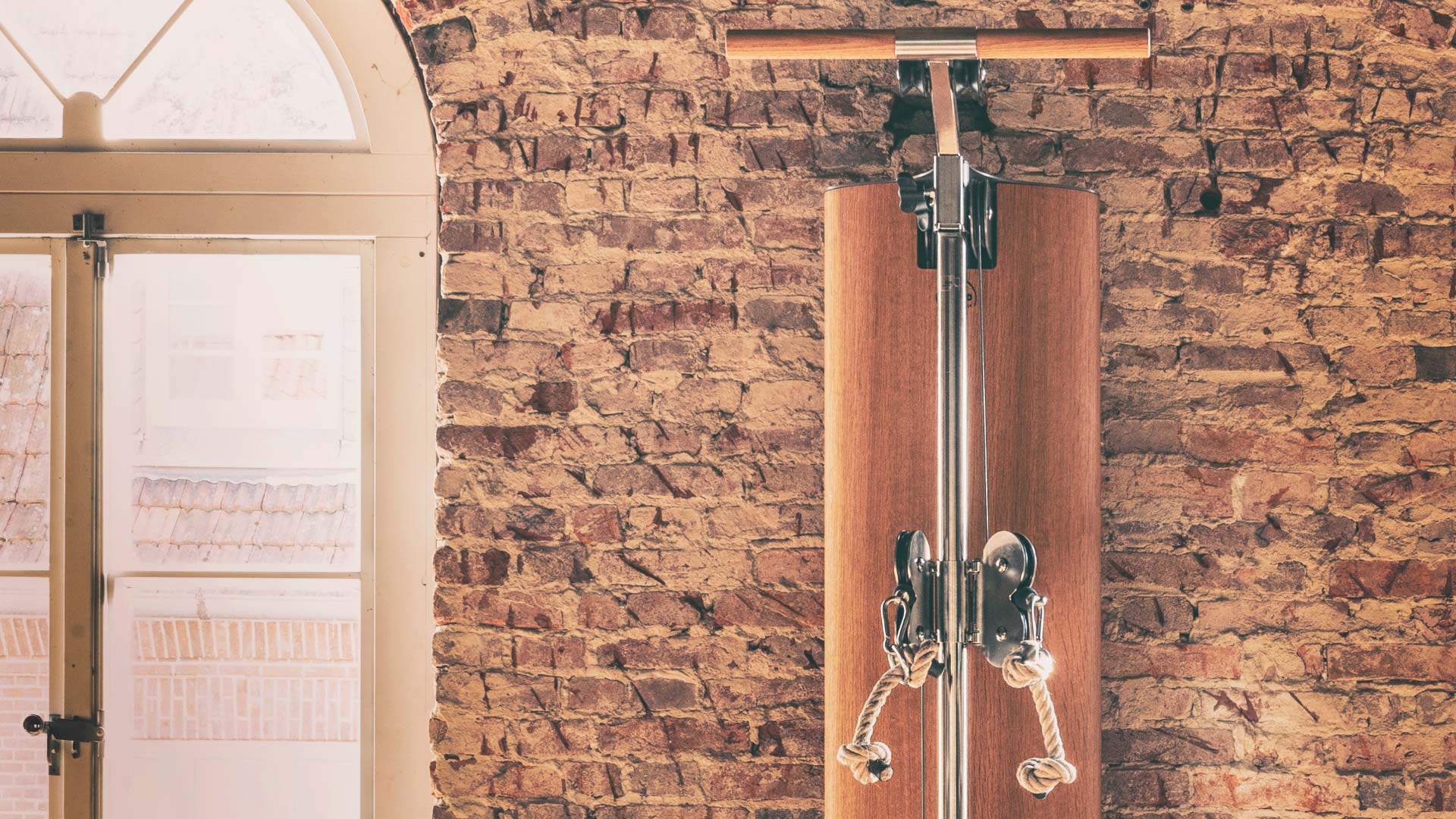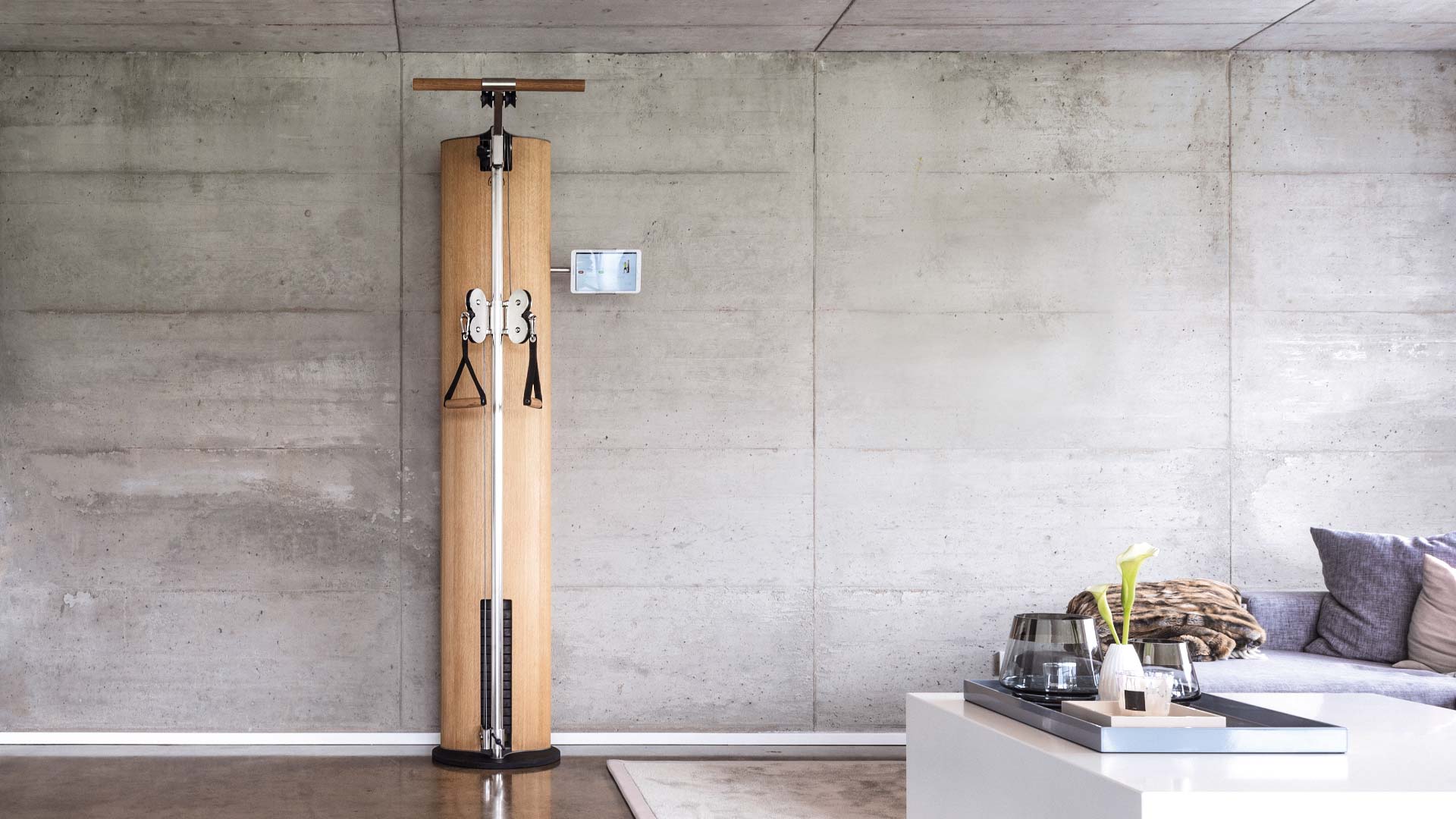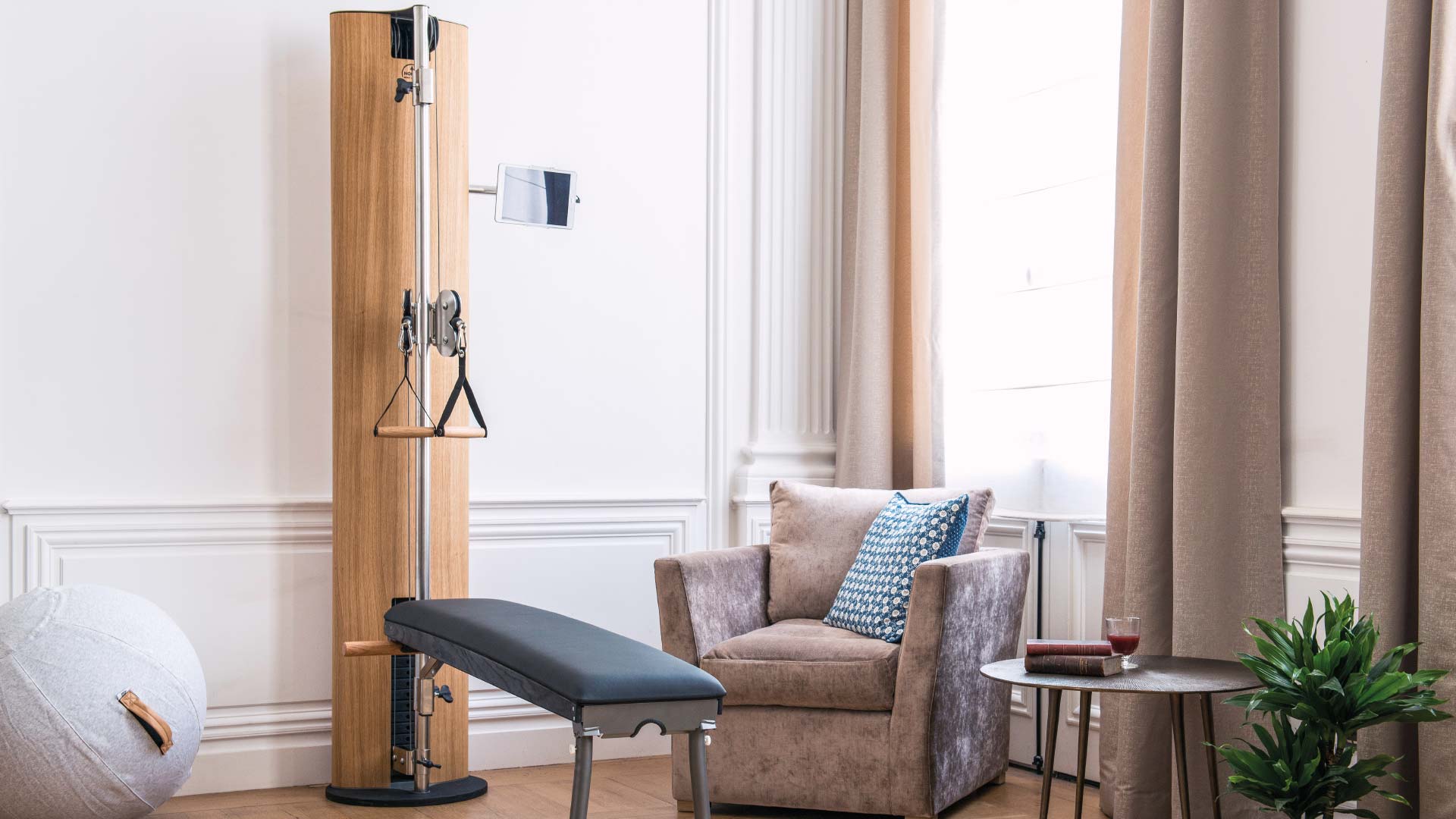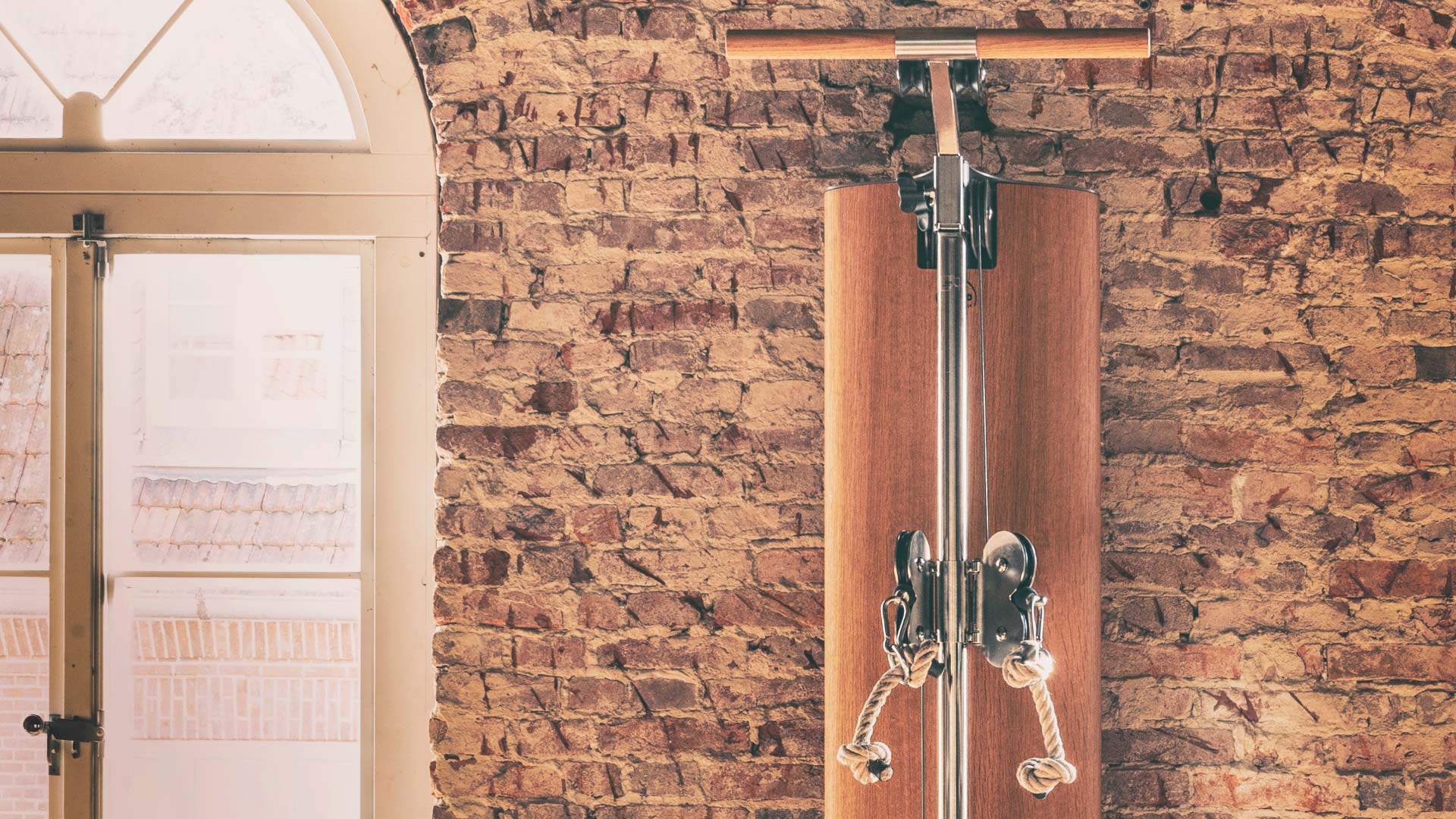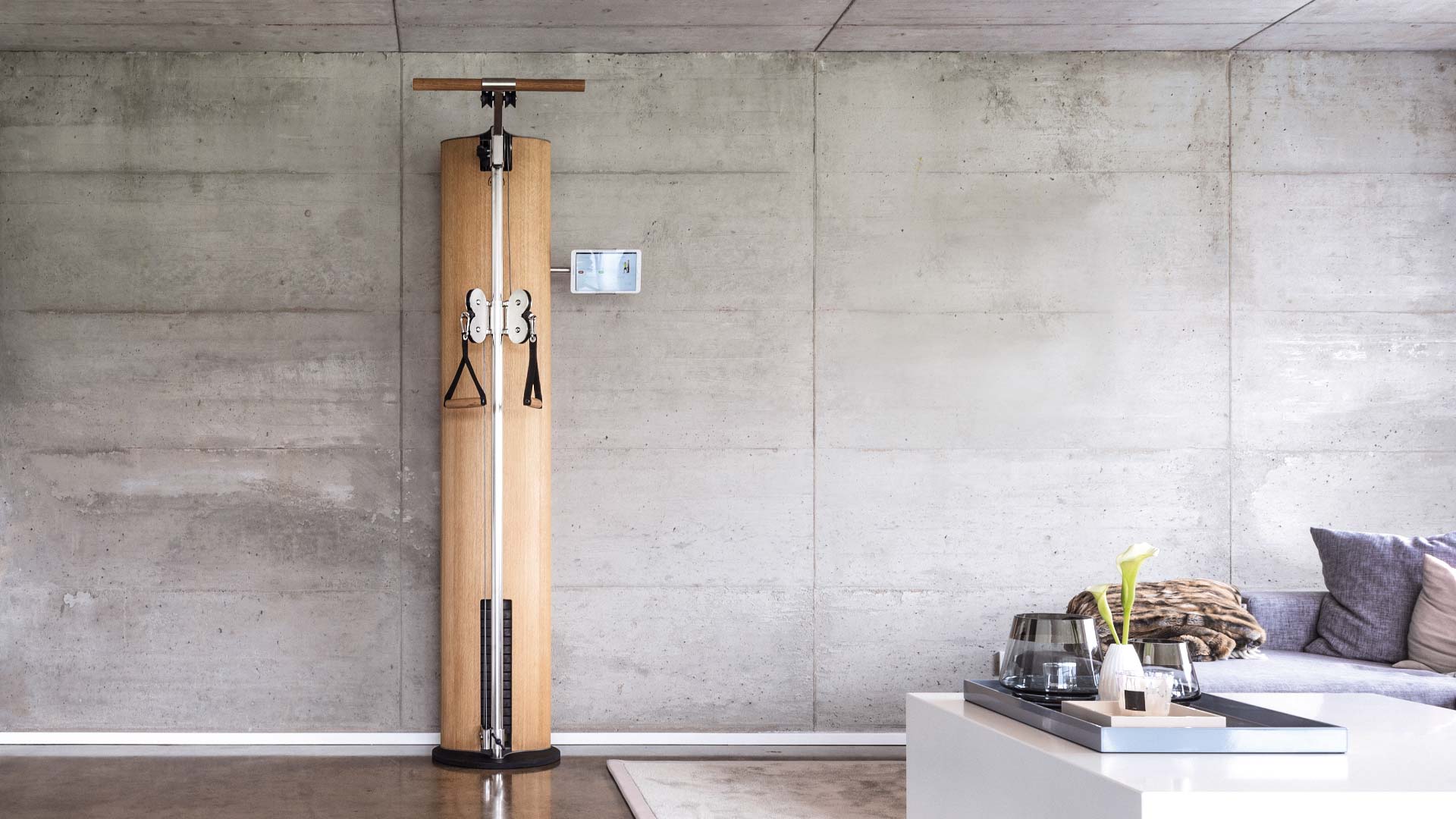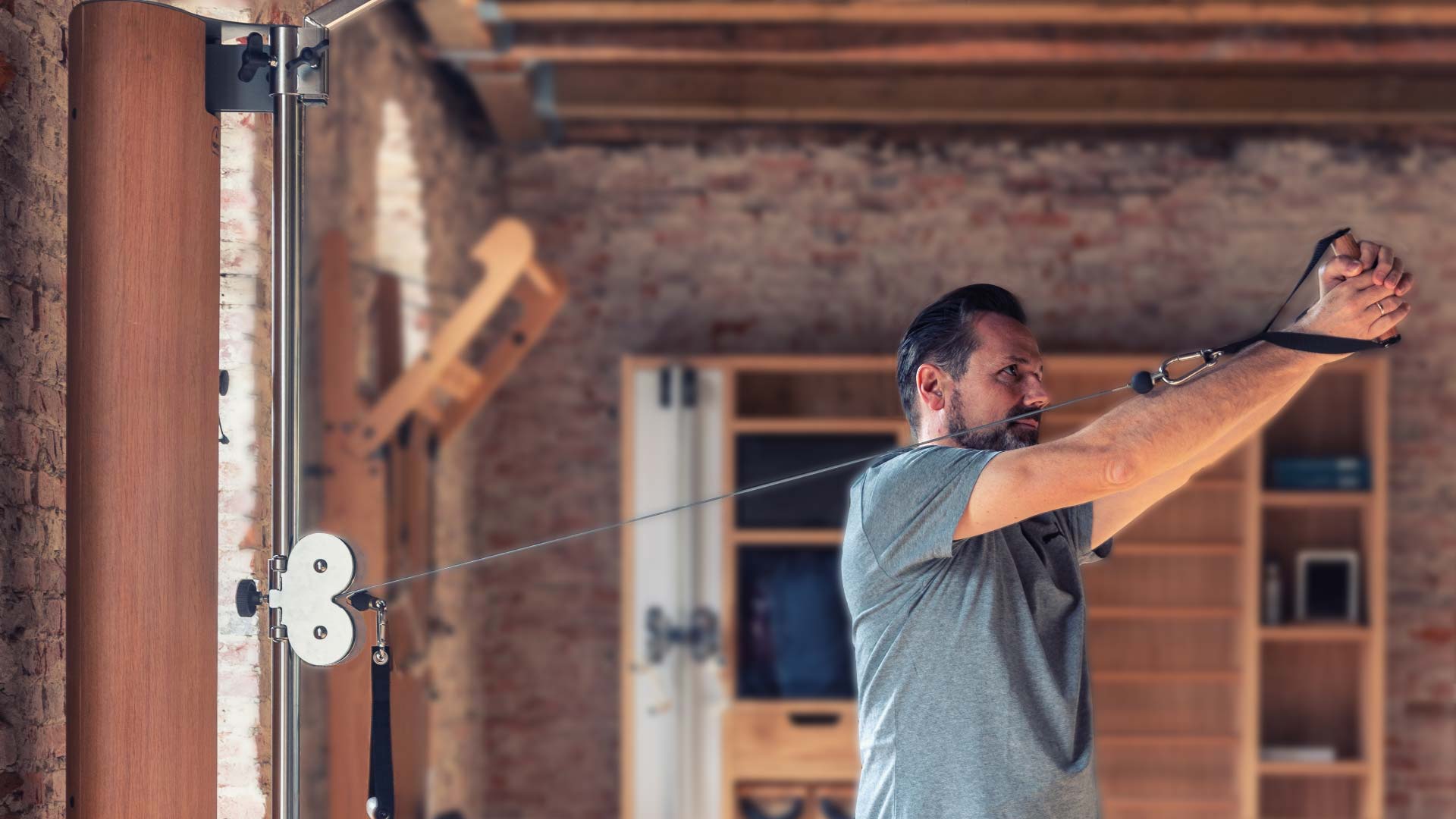 Cable stations are versatile and multi-functional exercise machines. It's no mystery as to why they remain a classic in exercise equipment. Fitness studios, as well as physiotherapy centers, have been relying on cable exercise for years.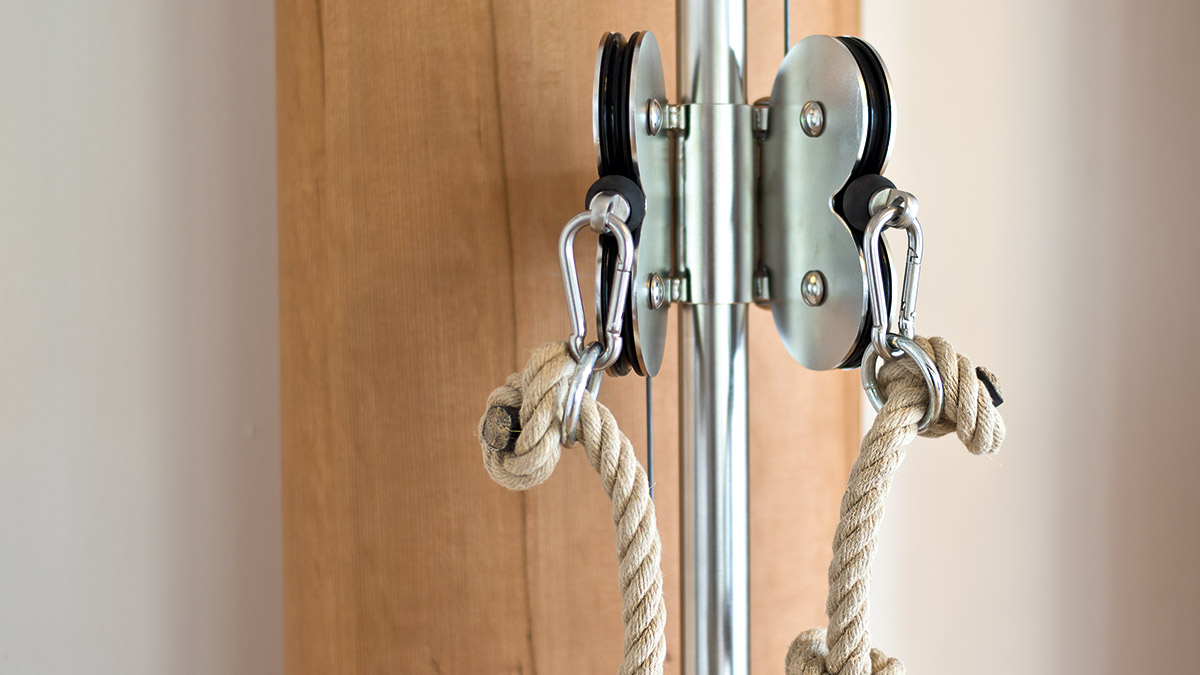 THE BUTTERFLY – EXERCISE ON BOTH SIDES
The SlimBeam's biggest advantage is the butterfly, enabling you to work your body both on one or both sides. It can be swivelled and set at any height. The cables are synthetically coated and run fluidly over the ball-bearing wheels, providing an optimal training effect.
RUBBERIZED WEIGHT PLATES – SILENT EFFECT
Standard SlimBeam models feature 14 weight plates at 5kg, plus the base weight of (further) 5kg. Each oval-shaped weight plate is individually rubberized with a black matt finish, fitting perfectly into the wood body encasement.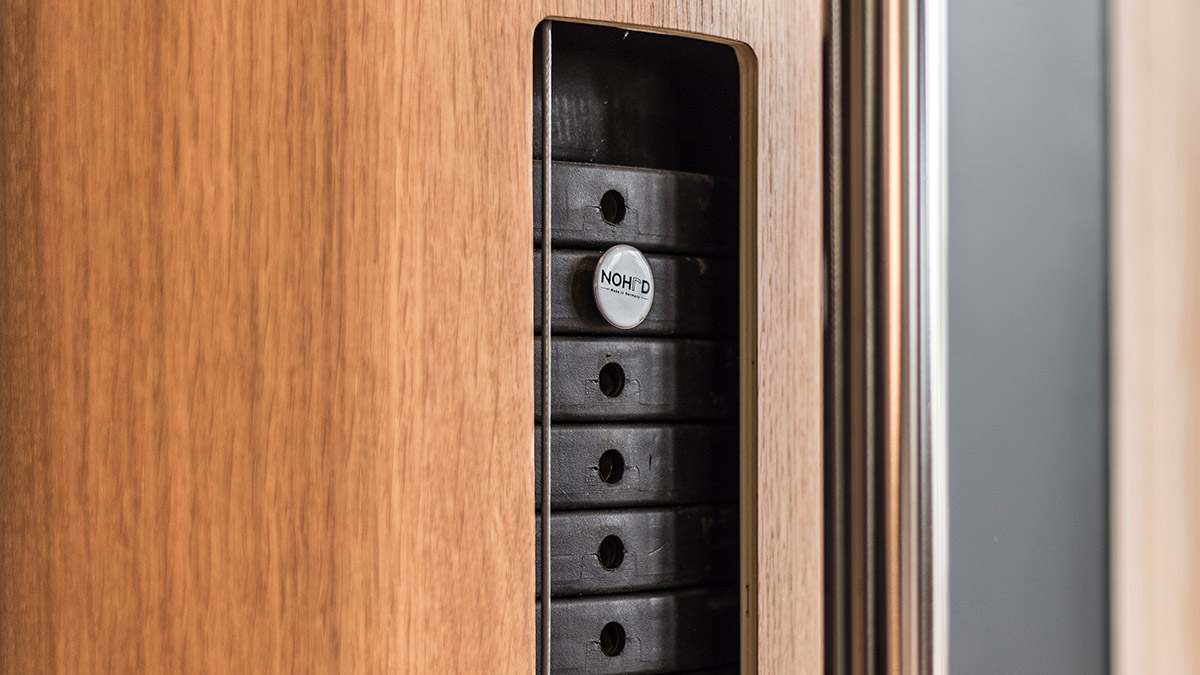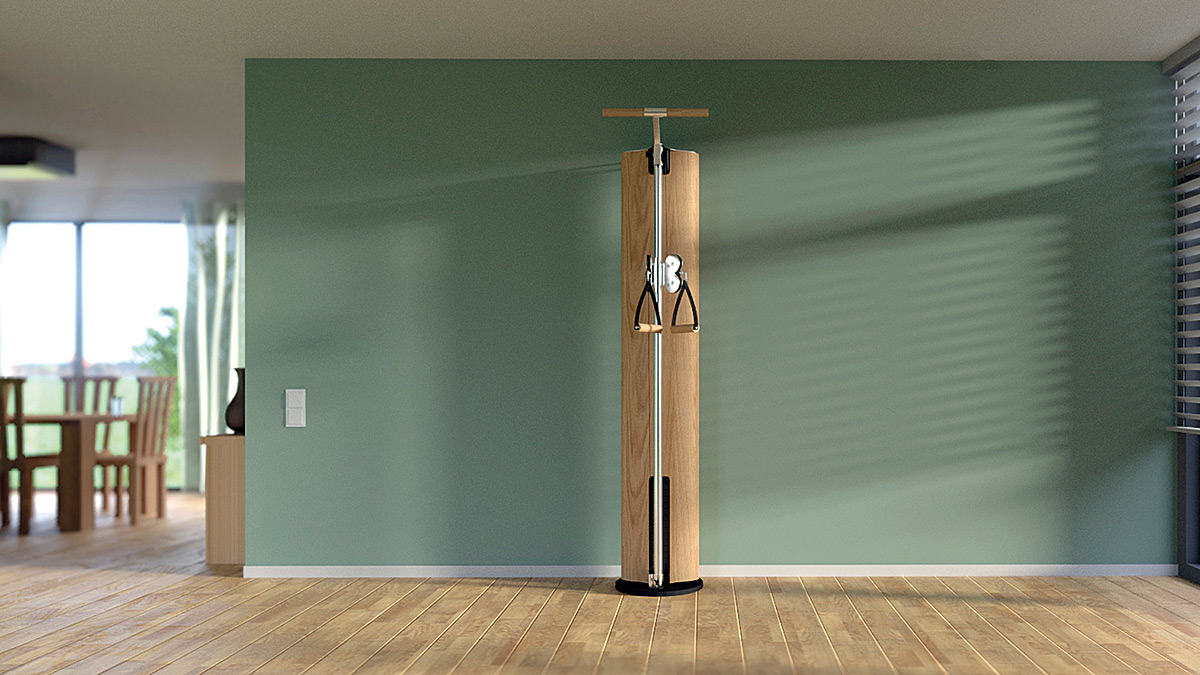 SPACE-SAVER
Measuring 215cm high and 40cm wide, the cable machine fits perfectly into all interiors. The SlimBeam is fixed at 10cm from your wall and protrudes a mere 20cm total into the room. Its base measures less than ¼ square meters.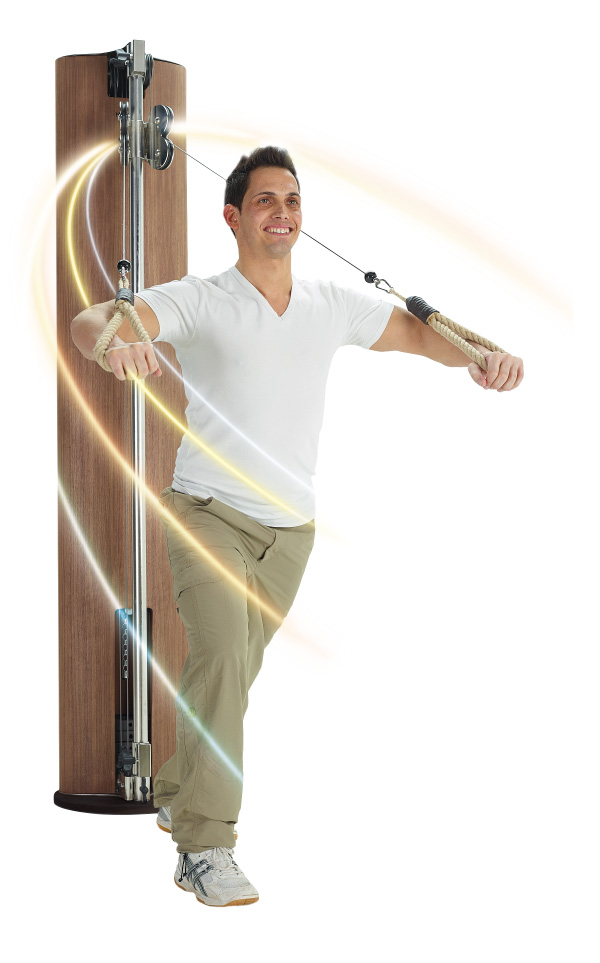 MAXIMAL TRAINING
Easy to adjust for even more exercise effects.
The cable machine's range of motion is fundamental: Extension length of up to 4 meters (double) or 8 meters (single) guarantee maximal functional expansion.
The SlimBeam's cable ratio can be altered by exchanging the cable so that you can train at 3:1, 2:1, and 1:1. The maximum weight against your body of 12.5 kg (single extension) or 25 kg (double extension) is distributed over 15 weight plates, delivering an extremely precise and balanced weight gradation.
| Extension | 3:1 cable ratio in kg | 2:1 cable ratio in kg | 1:1 cable ratio in kg |
| --- | --- | --- | --- |
| Single Extension | 0,83 – 12,50 | 1,25 – 18,75 | 2,50 – 37,50 |
| Double Extension | 1,65 – 25,00 | 2,50 – 37,50 | 5,00 – 75,00 |
Functional training is justifiably a current trend. Exercising in this classic, yet contemporary way will provide your body with the exact impulses and stimuli it requires to fully challenge itself and improve your performance levels.
The Nohrd SlimBeam is the perfect round machine for home fitness. We have developed a workout manual that will provide you with exercises of all levels of intensity, guaranteed to meet your training needs. You can select the intensity within a featured exercise by the indicated level of difficulty. Try starting with exercises for a single muscle group and gradually increase.
You can find these exercises at the beginning of your manual for the following muscle groups: arms, shoulders, chest, abs, back, and legs.
Technical Details
Base plate: ø 44 cm
Height: 215 cm
Width: 40 cm
Depth: 20 cm
Distance to wall: 10 cm
14 weights: each 5 kg
1 start weight: 5 kg
Total weight: ca. 120 kg
Standard cable ratio: 3:1