WORK YOUR UPPER BODY WHEN CYCLING
AIBI Gym 2 way Airbike is compact in size and gives user a full body workout. Suitable for user of all age group.
KEY FEATURES
Whole-body exercise
Workout the upper body while cycling. Moving motion of the upper body will help to improve balance and upper body coordination.
Adjustable Resistance Level
The resistance level can be adjusted to suit the individual preference of working out.
Self Positioning pedals
Pedals are weighted and will always face up for ease of mounting.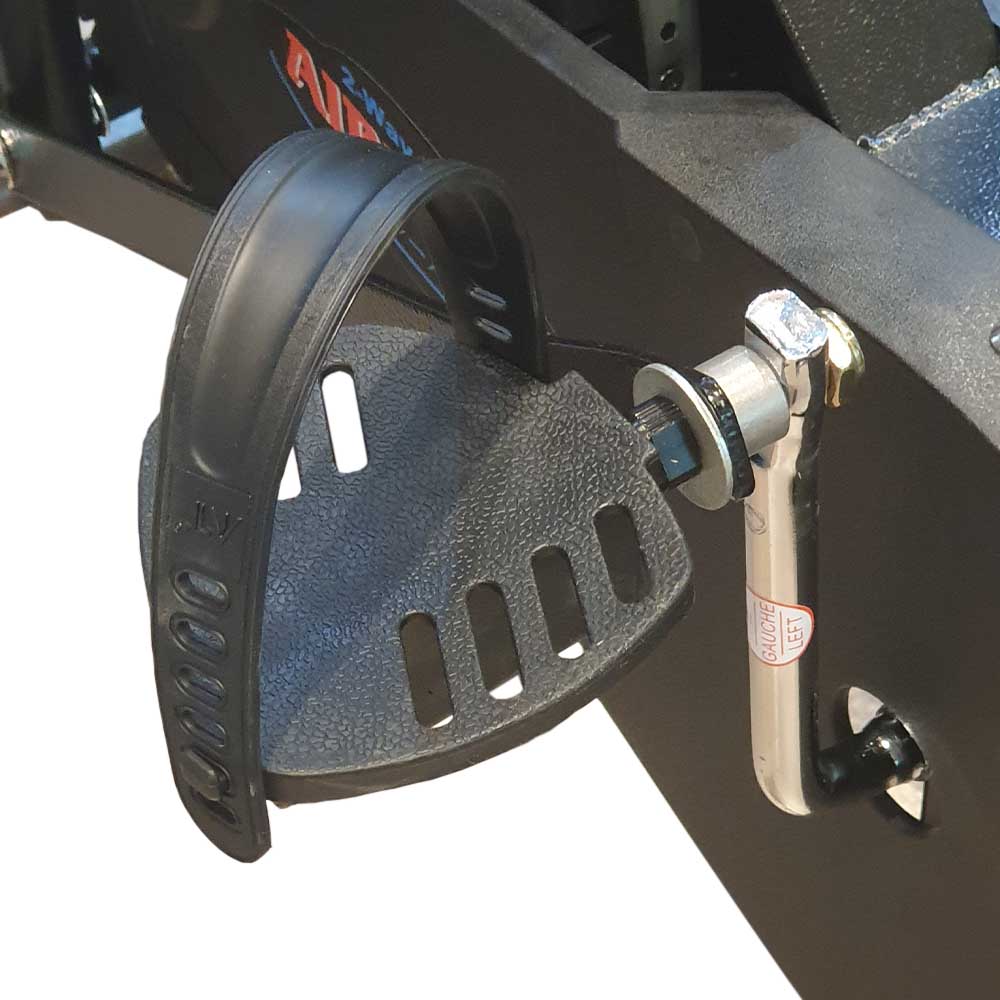 OVERSIZED PEDAL
Fitted with an oversized self-positioning pedal, the pedal will always face up for easy mounting. Easily adjustable strap for preventing feet from slipping off while working out.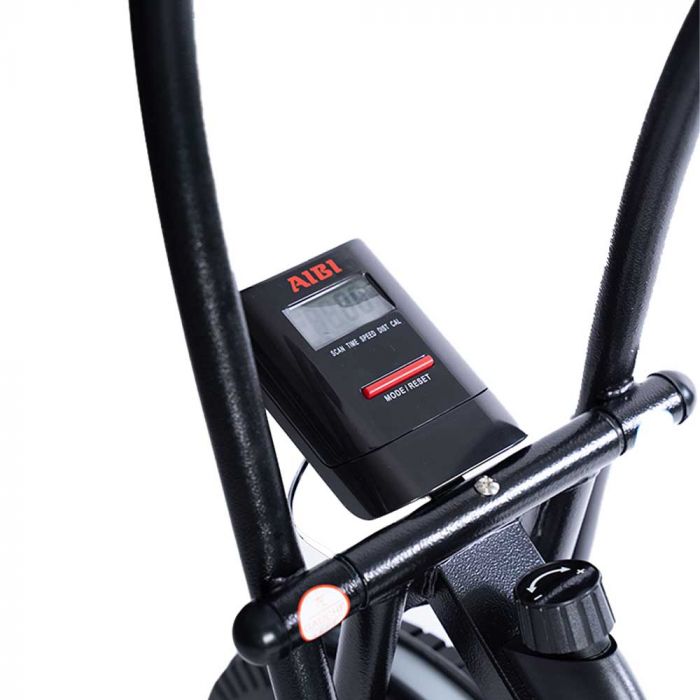 WORKOUT CONSOLE
The dual button works out the console for ease of use, oversized LCD panel for easy reading of vital workout information.
ADJUSTABLE SEAT
7 levels of adjustable seat height with industrial graded chrome seat pole to cater to different user heights.