FEATURES PACKED MID-SIZE TREADMILL
AIBI Gym AB-T401 is packed with features that you needed on a treadmill, without taking up a lot of space at home.
KEY FEATURES
AIBI Gym AB-T401 comes with built-in speakers, you can play music by plugging in your MP3 Player, SD card, or USB.
With powered inclination, you can adjust the incline while you running or walking on the treadmill. Add intensity to your workout by increasing the inclination of up to 12% on AB-T401
AB-T401 comes with 12 popular workout programs which will adjust the speed, incline or both, while you are working out automatically. Alternatively, if you are not using programs, you can use the default setting which is manual, where you will control the speed and incline manually.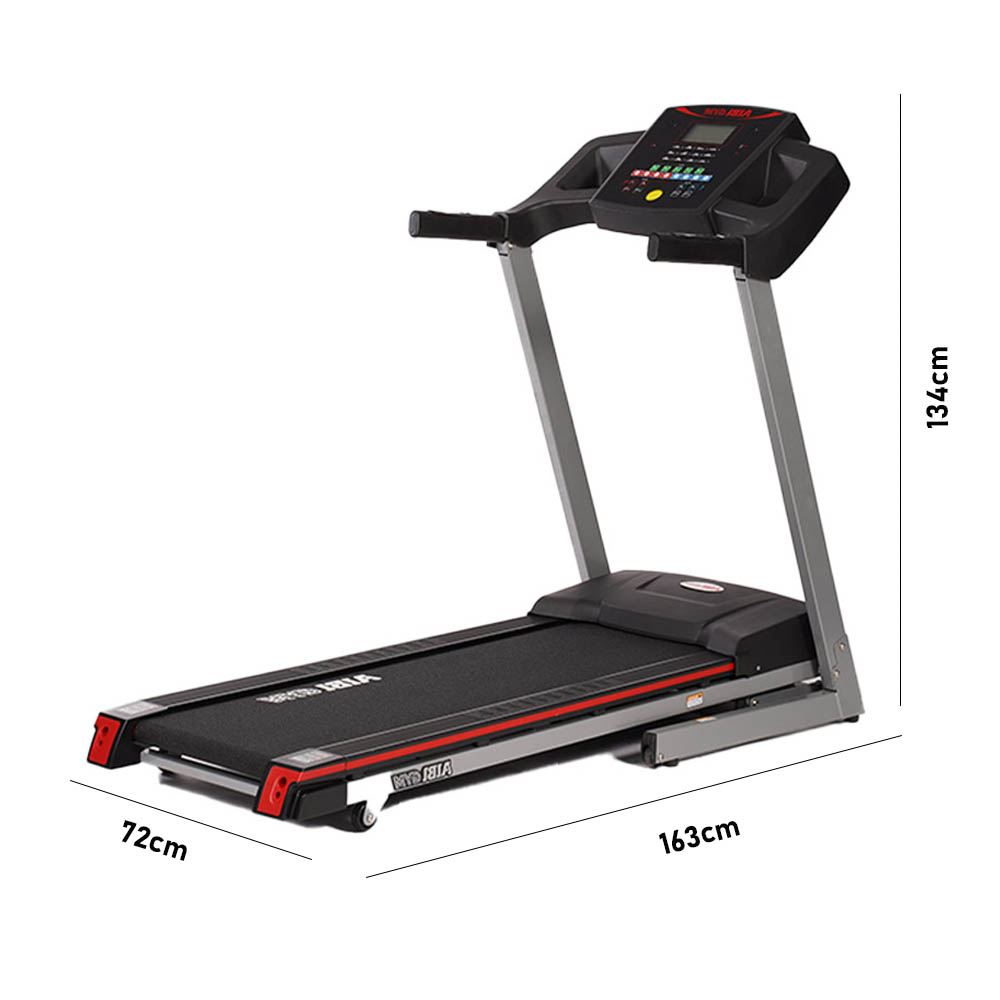 INTEGRATED WORKOUT CONSOLE
Built-in speaker with a slot for SD Card, USB, or MP3 Player. The workout console comes with quick speed selection, Quick incline selection, and 12 built-in workout programs.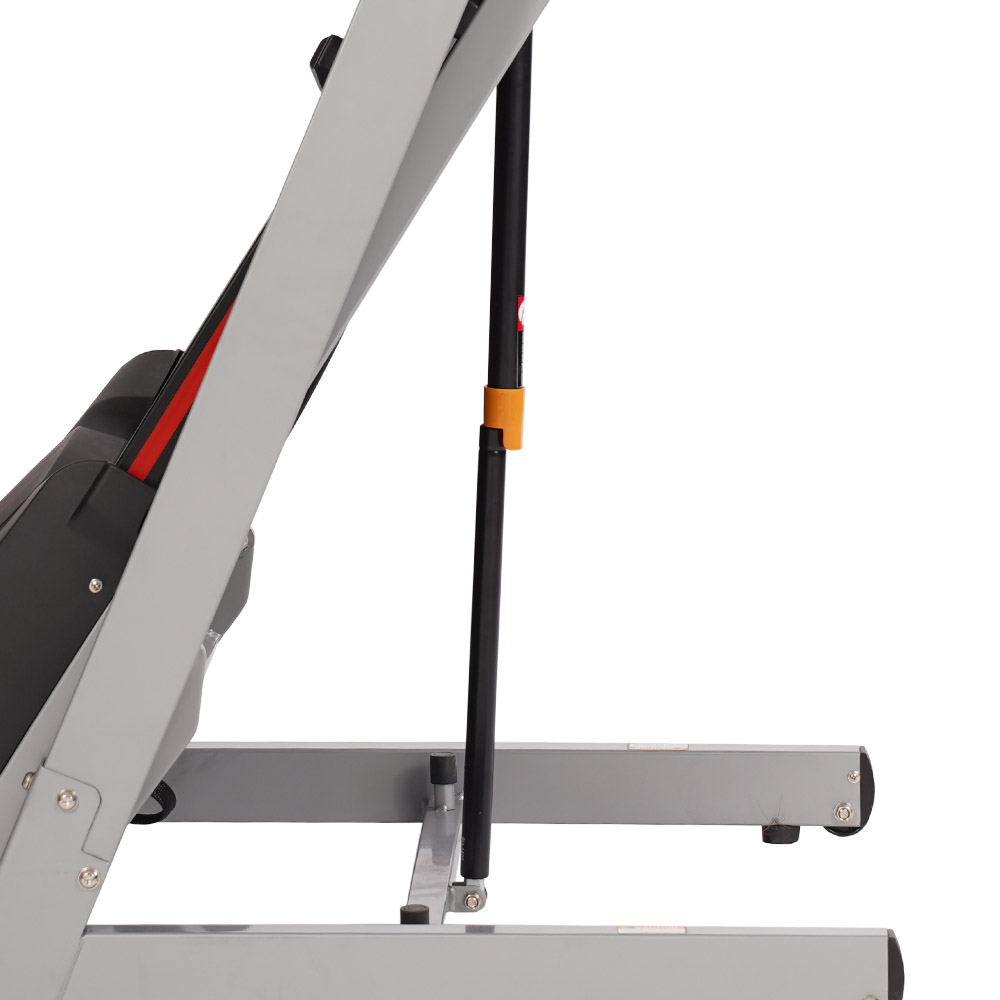 HYDRAULIC SUPPORTED DECK
Hydraulic pump supported running deck for easy folding and will prevent the deck from dropping down when released.
SPEED AND INCLINE TOGGLE WITH HAND PULSE
Control your speed easily while holding on to the side handlebar. Ergonomically designed hand pulse to allow you to read your pulse while you exercise.