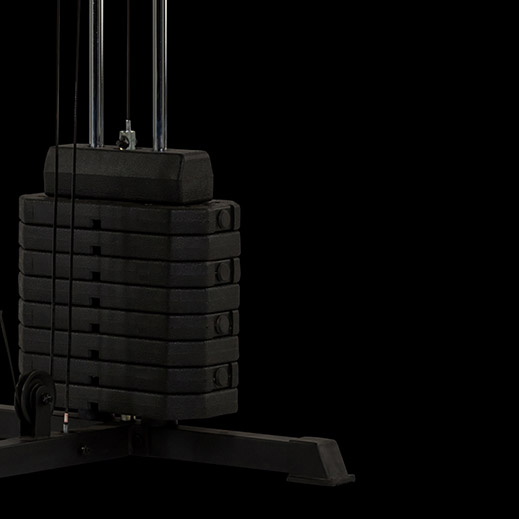 YOU DECIDE THE WEIGHT
Stack of 9 weights, each weighing 5 kg (11 lbs), bringing the total weight stack to 45 kg (99.2 lbs). Decide for yourself which weight you use for exercise.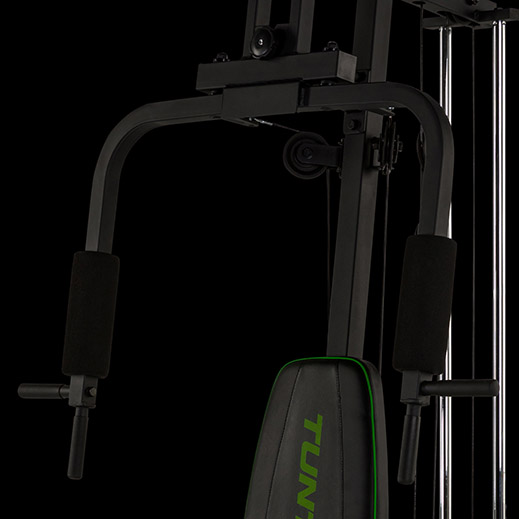 The Chest press can also be used as a peck deck for horizontal butterflies. The armrests can move at the same time, but also independently of each other.
HIGH & LOW PULLEY
The high and low pulleys are ideal for different row- and curl exercises for the arms or ab exercises and the low pulley is also great for leg exercises. The high pulley is equipped with a curved bar and the low pulley is equipped with a straight bar. What's more, you can easily attach various training materials to the pulleys using a snap hook. Like a special row grip, an ankle strap, triceps rope or a curl bar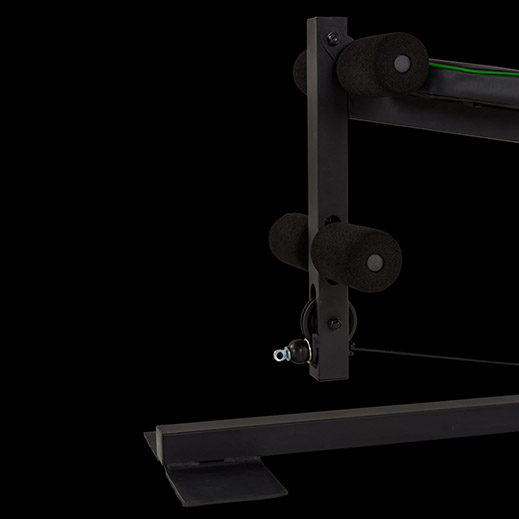 LEG DEVELOPER
You can also exercise your legs with the leg trainer at the front.