TUNTURI CROSS TRAINER PERFORMANCE C55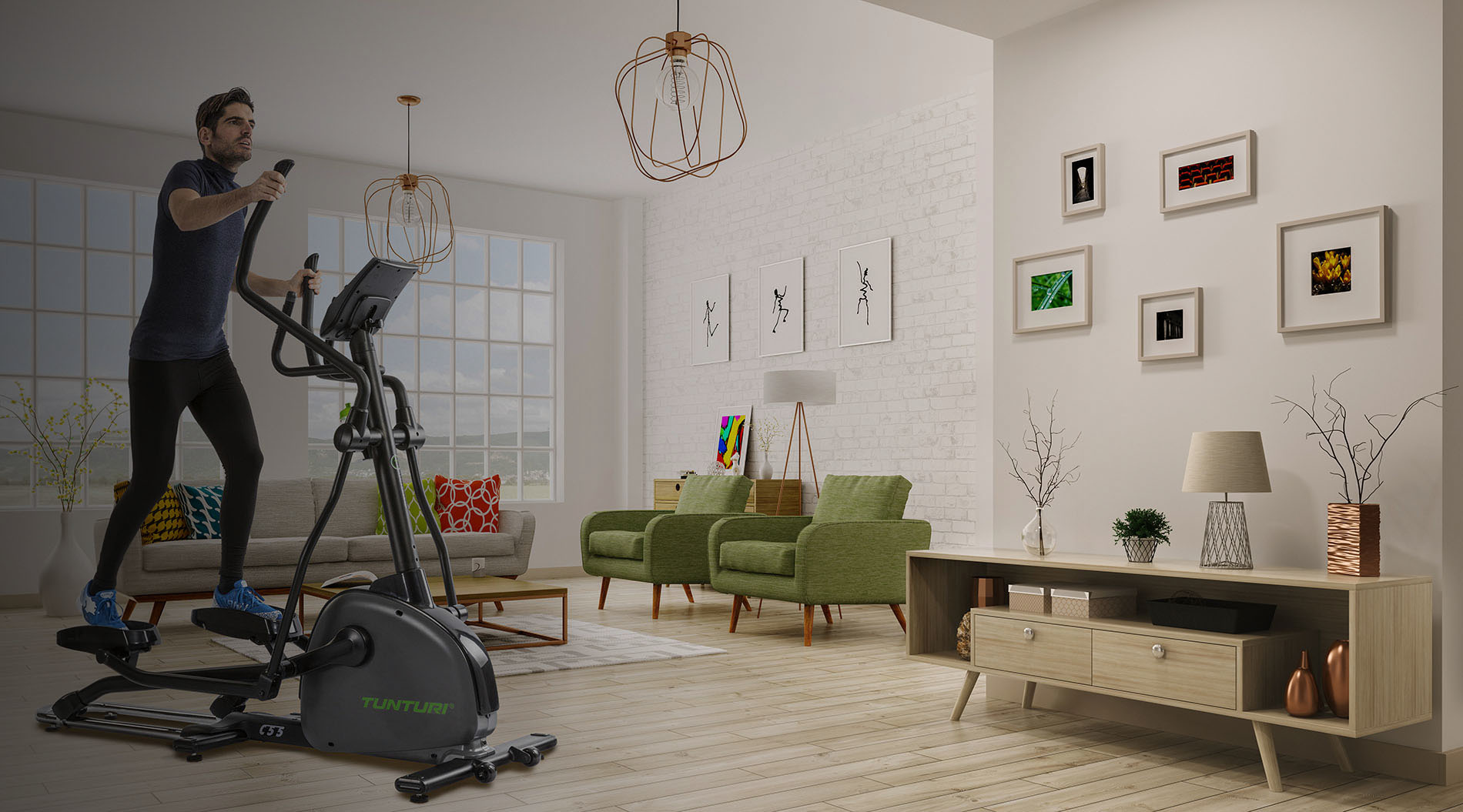 PEDALS
You train comfortably on the C55. The tilting monitor, the comfort pedals, the ergonomic handles, the rear-drive mechanism that provides a longer, 50 cm (19.7 inches) stroke: ensures a natural posture while you exercise. Ideal for weight loss or rehabilitation.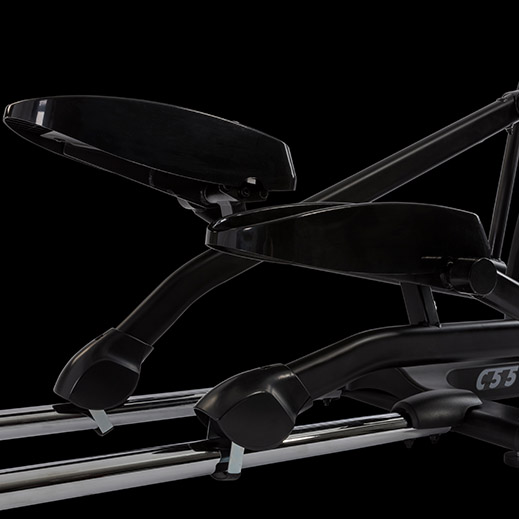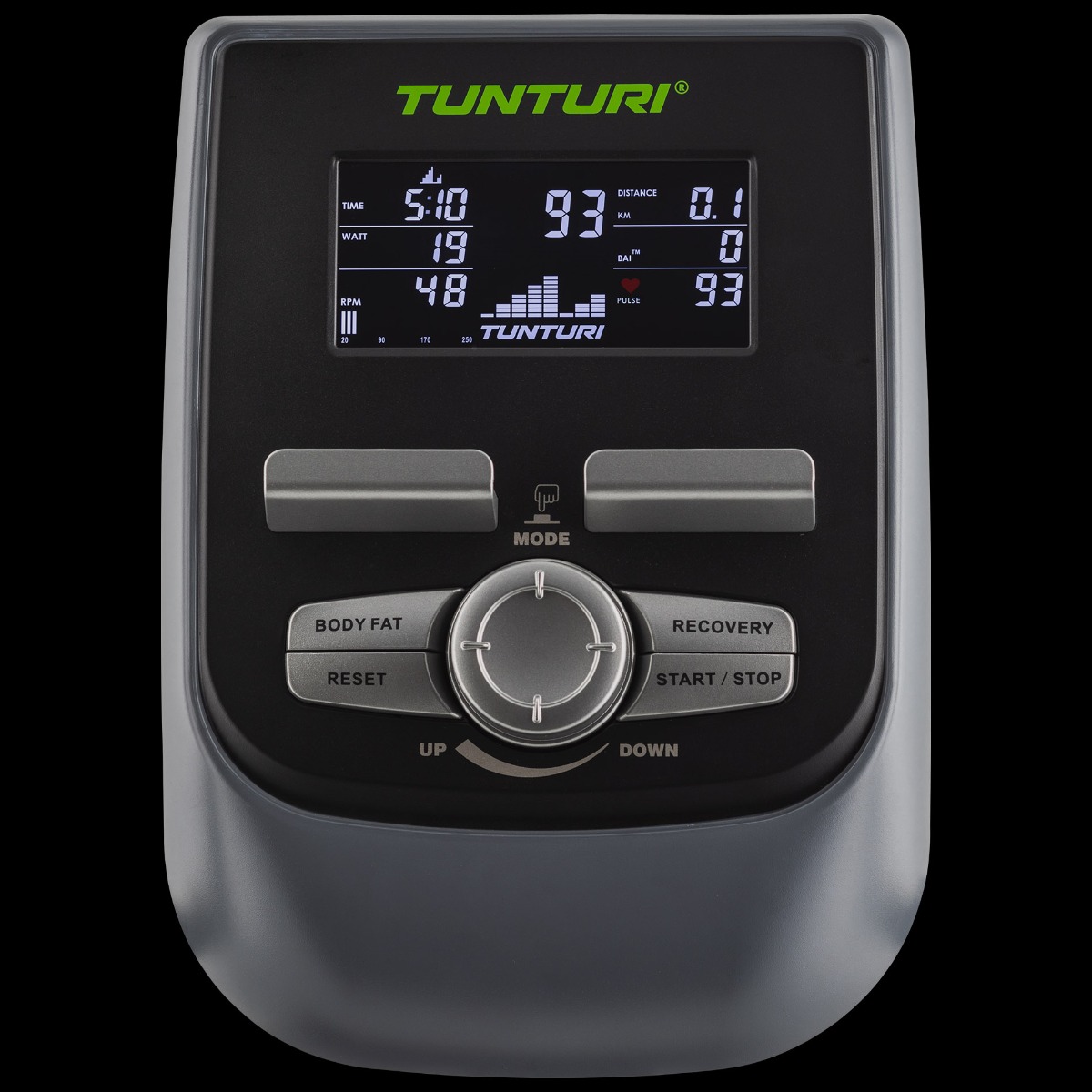 MONITOR
The built-in ergometer controls and measures the power output. The monitor displays all information, including speed, distance, cadence, and calories burnt: You register your heart rate via the hand sensors or via a wireless heart rate receiver.
PROGRAMS
Choose from 21 programs or exercise at a constant resistance level.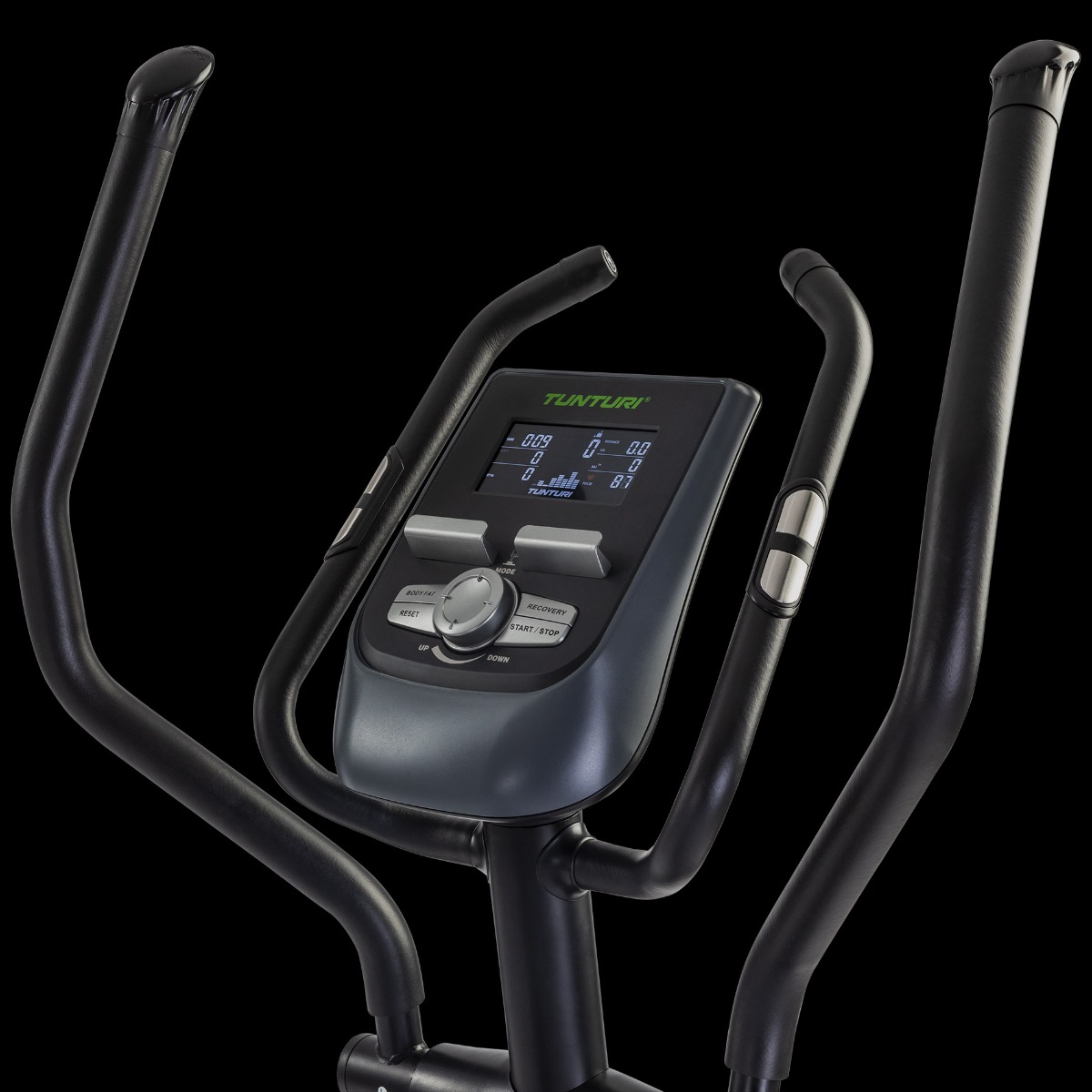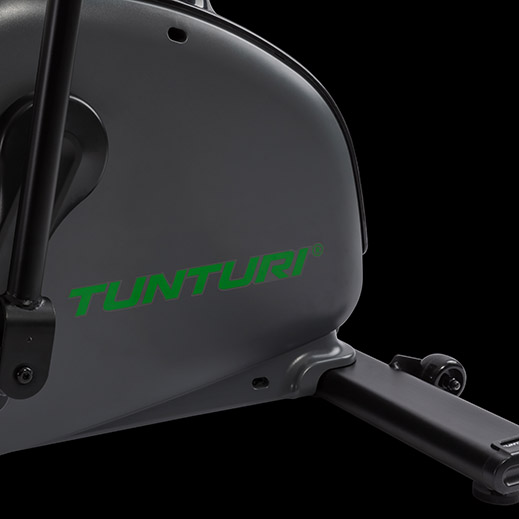 TRANSPORT WHEELS
The transport wheels allow you to exercise where you want to, and you can move the exercise bike around effortlessly.
BOTTLE HOLDER
You are sweating a lot when you are intensively training. It's important to drink enough water. Put your bottle in the bottle holder.