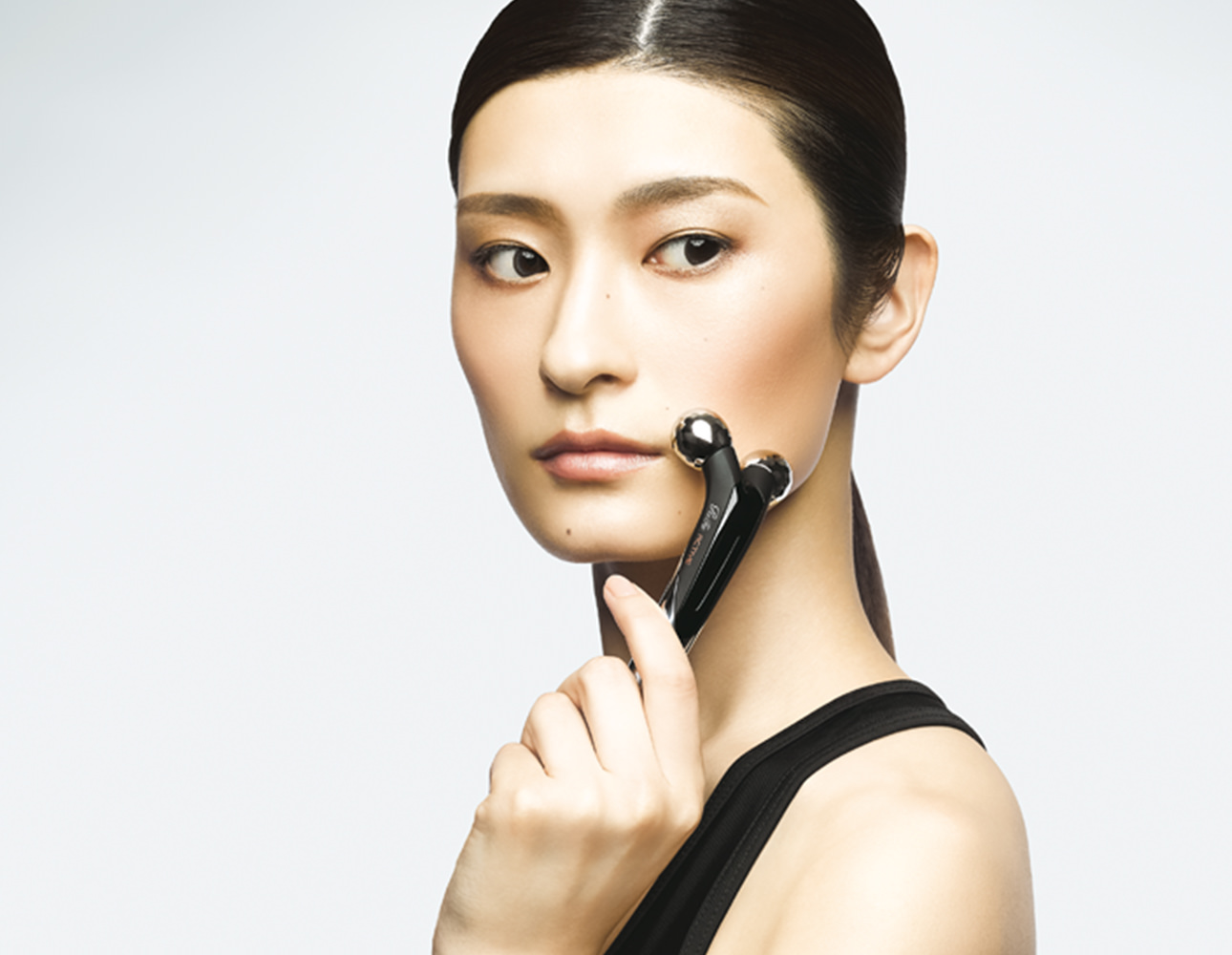 Precision kneading helps bring
out the beauty of your expression
Product Specifications
Materials:
ABS. acrylic. stainless steel. nylon. silicon rubber.POM. platinum
Weight:
Approx. 40g
Items Included:
Instruction Manual. Warranty Certificate. Guidebook. Pouch. Cleaning Cloth
Size:
Approx. 50mm x 148mm x 33mm
Model Number:
RF-DG2151B-N
FAQ
Q. Can this product be used every day?
A. Yes. you can use this product every day – as often as you like.
Q. What is the typical usage time?
A. There is no prescribed length of time to use these products. We recommend using them for a short period, and then continuing use as you see fit.
Q. Can this product be used over makeup?
A. It can be used on the skin regardless of whether you are wearing makeup or not. After use, please wipe the product with the supplied Cleaning Cloth.
Q. Is it better to use this product before or after applying face lotions, creams, and other skincare products?
A. We recommend using it after applying other skincare products. When you're done, use the included cleaning cloth to wipe off any lotion or cream residue.
Q. Can I use this product after applying skincare products that contain exfoliating scrubs and/ or sulfuric ingredients?
A. No. you cannot be Doing so may cause discoloration or abrasion of your skin.
Q. Can this product be used over clothing?
A. Yes, you can use it over your clothing. However, microcurrent* will only be conducted when both rollers and the lower metallic part of the handle are in contact with your bare skin.
"Microcurrent is a low electrical current similar to the natural bioelectric current that runs through our bodies and does not cause any sensation.