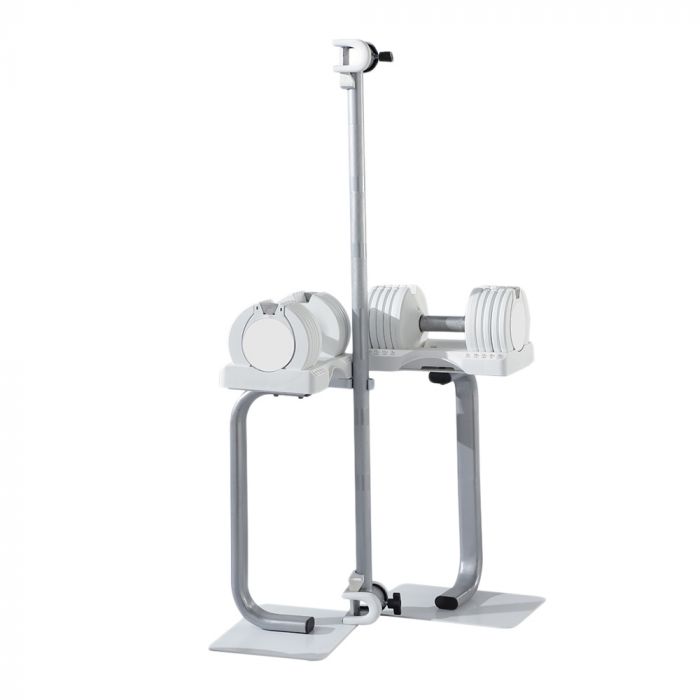 AIBI 25LBS SMART DUMBBELL COMBO
The AIBI 25lbs Smart Dumbbell has a small footprint and a compact design that makes it ideal for all homes. It also includes a long bar and a dumbbell stand.
Easy to adjust the weight of 5,10,15,20 & 25lbs to suit the needs of users of different fitness levels.
It takes up minimal space in your living area, being 46cm long and 43cm wide. To begin your workout, just pull the stands apart and secure the barbell onto the dumbbell handle. To store the stands, unclip the bar and press them back into place before your next session.
QUICK WEIGHT SELECTION
Quick weight selector with a patented design for quick and easy weight selection. Replace 5 dumbbell pairs with 1 dumbbell pair.
DURABLE STEEL HANDLE
Ergonomic handles and patterned grip for a more comfortable and secure grip.