Style Kid Seat
This is why a proper posture with the correct lower back support is important in maintaining the body's health and boosting the performance of each individual. Developed and designed by a chiropractor, the STYLE seat uses a unique structure that wraps around the pelvis supporting the natural "S" figure of the spine and prevents slanting of the body allowing one to adopt a comfortable and healthy posture.
Your child's posture is fundamental to his/her growth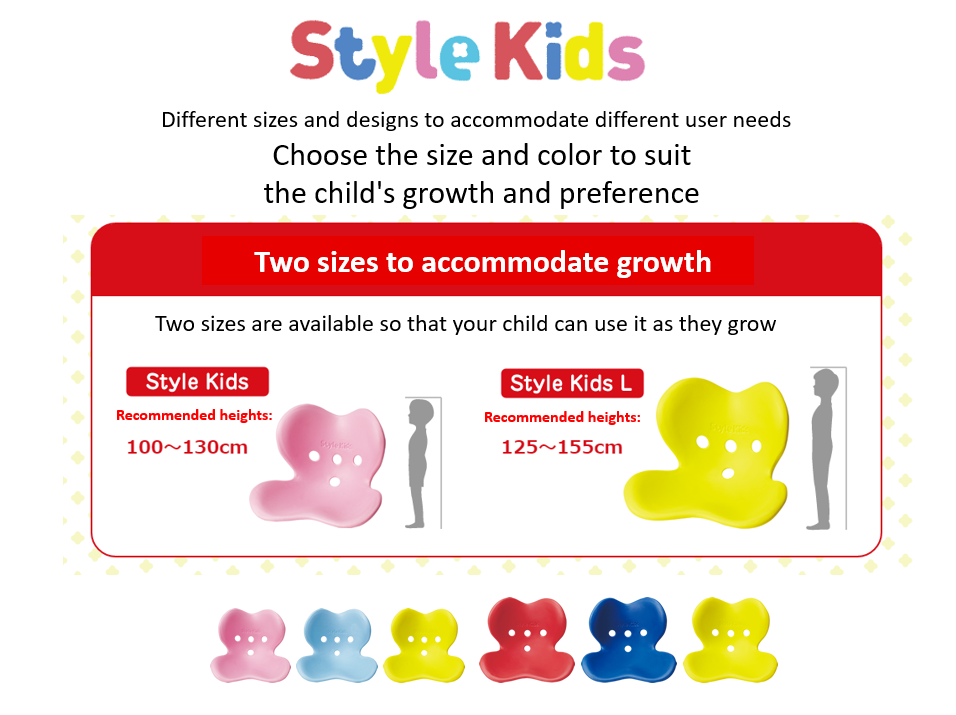 Dimension: W30cm x D25cm x H23cm
Weight: 400g
Materials: Polypropylene,EVA,elastomer
It is important for a child to cultivate the habit of maintaining an upright and accurate seating posture while they are young. Especially during their growing phase, where their bones and muscles are still developing, simply maintaining the right posture will bring about a wealth of benefits from improved academic skills, concentration, focus, and motor skills.
Start taking care of your child's posture today with the Style Kids!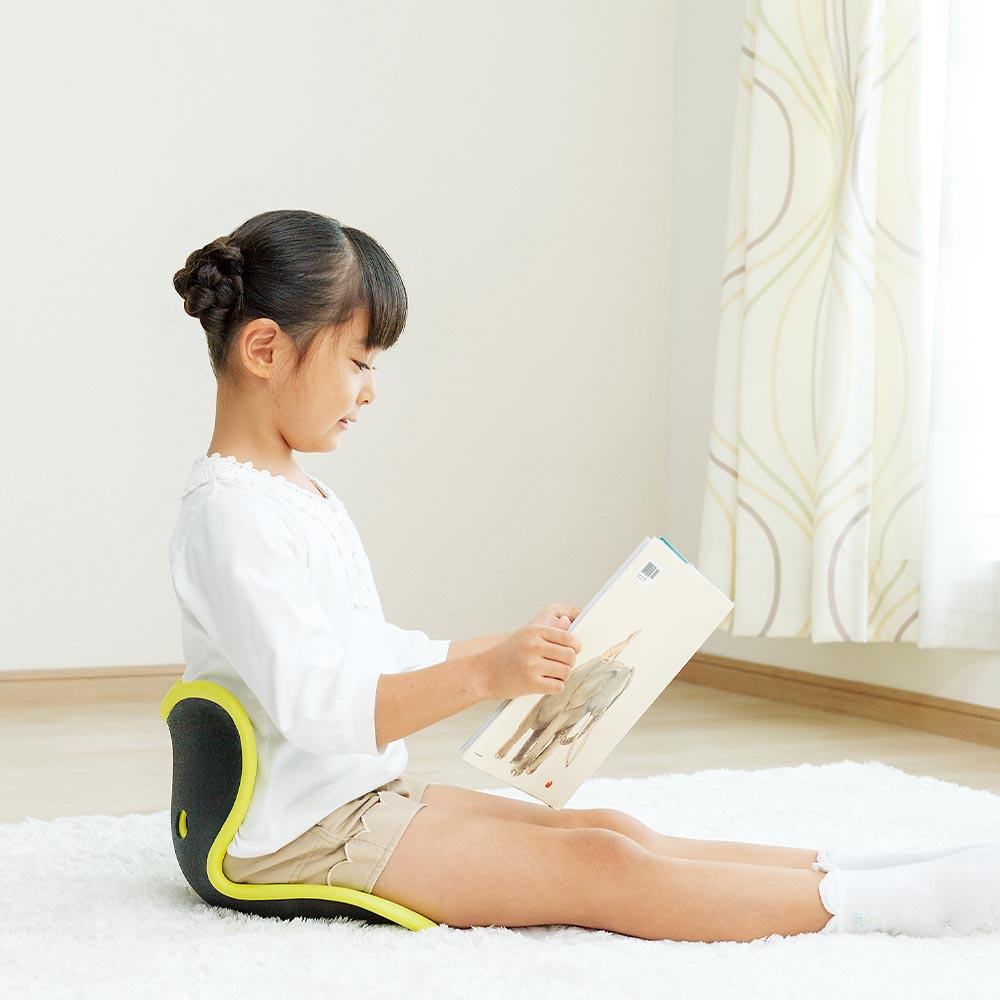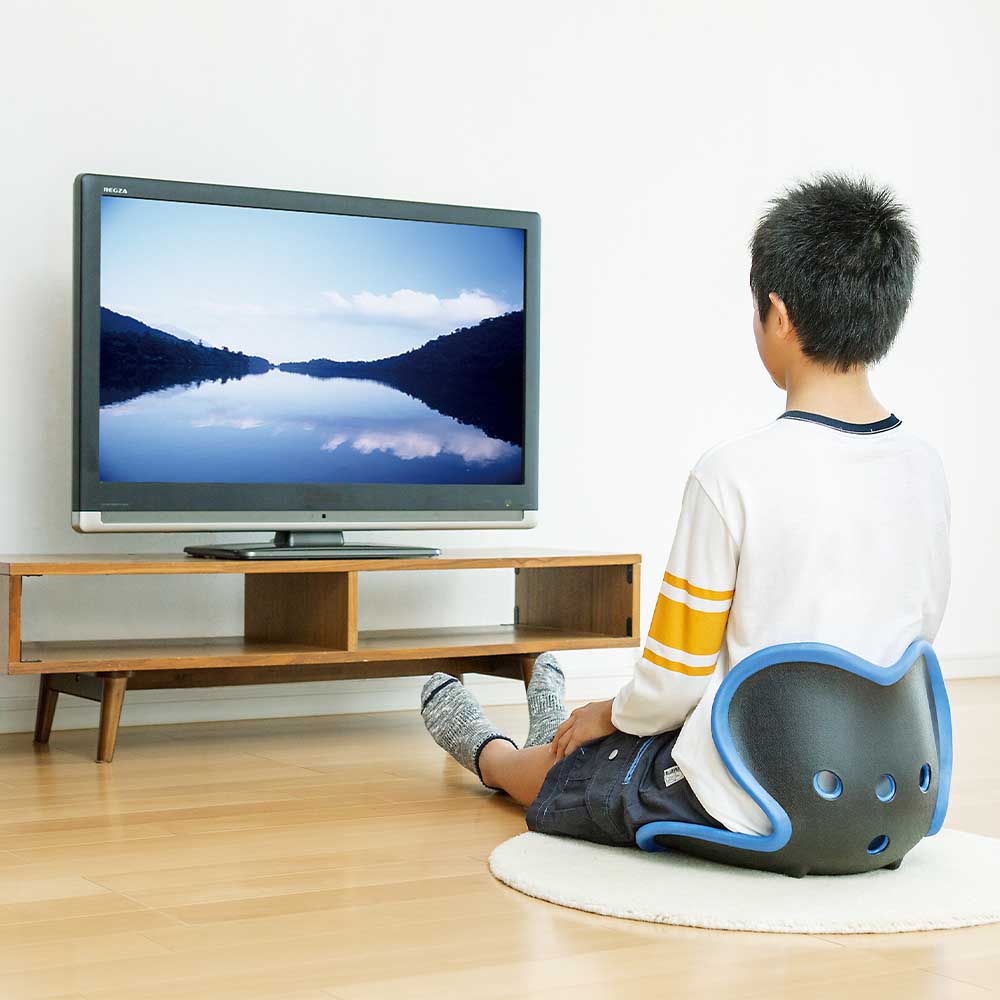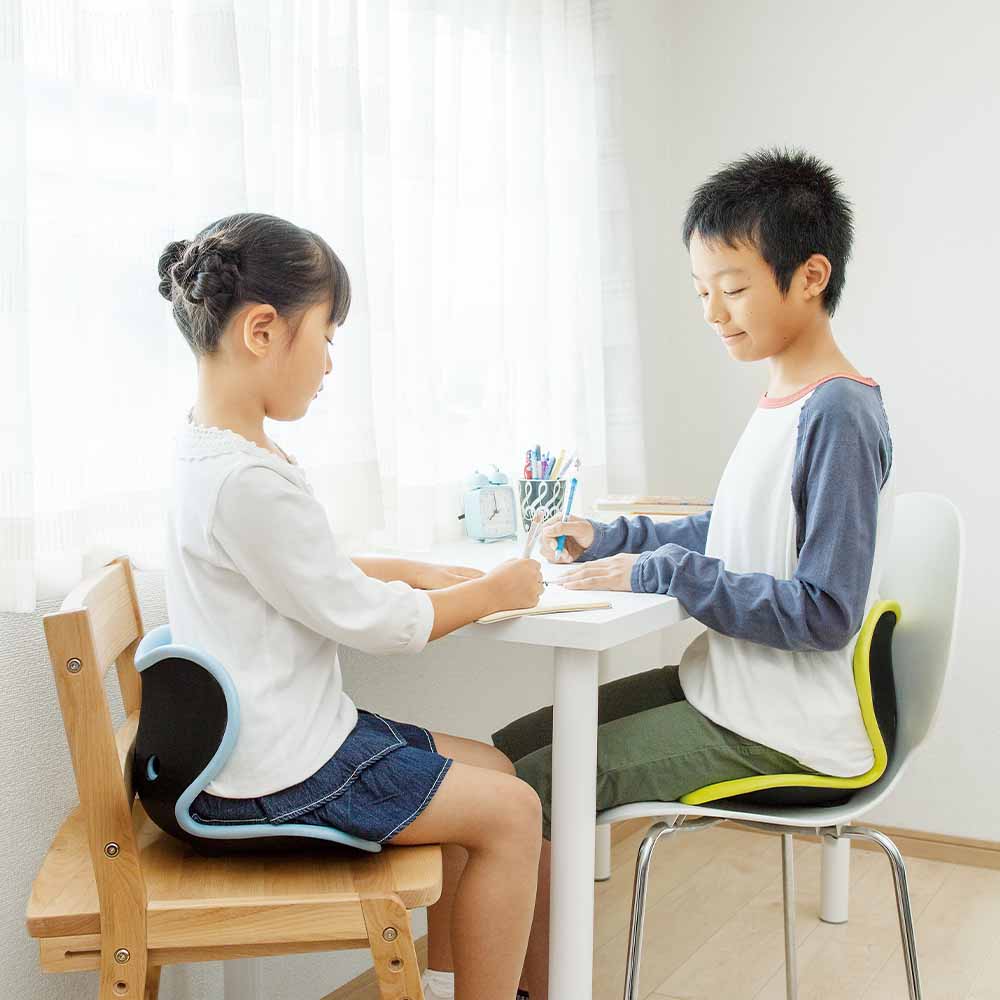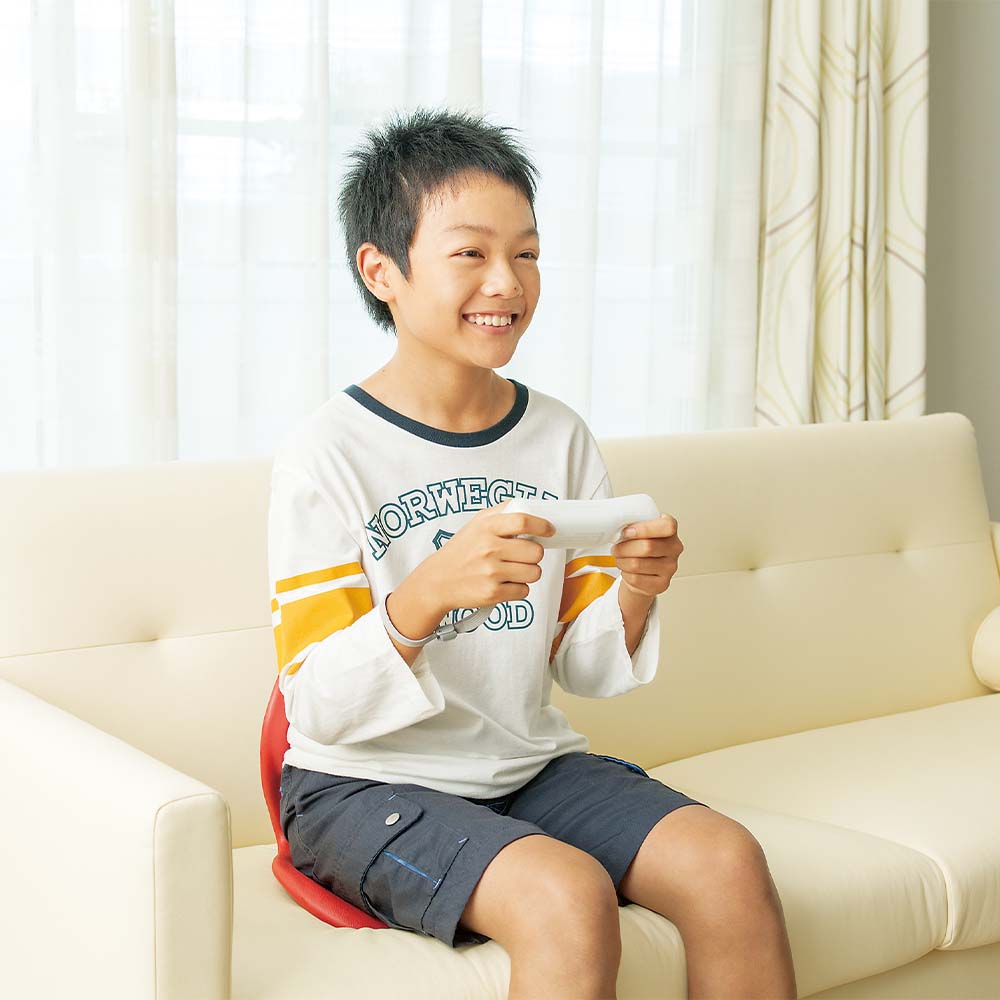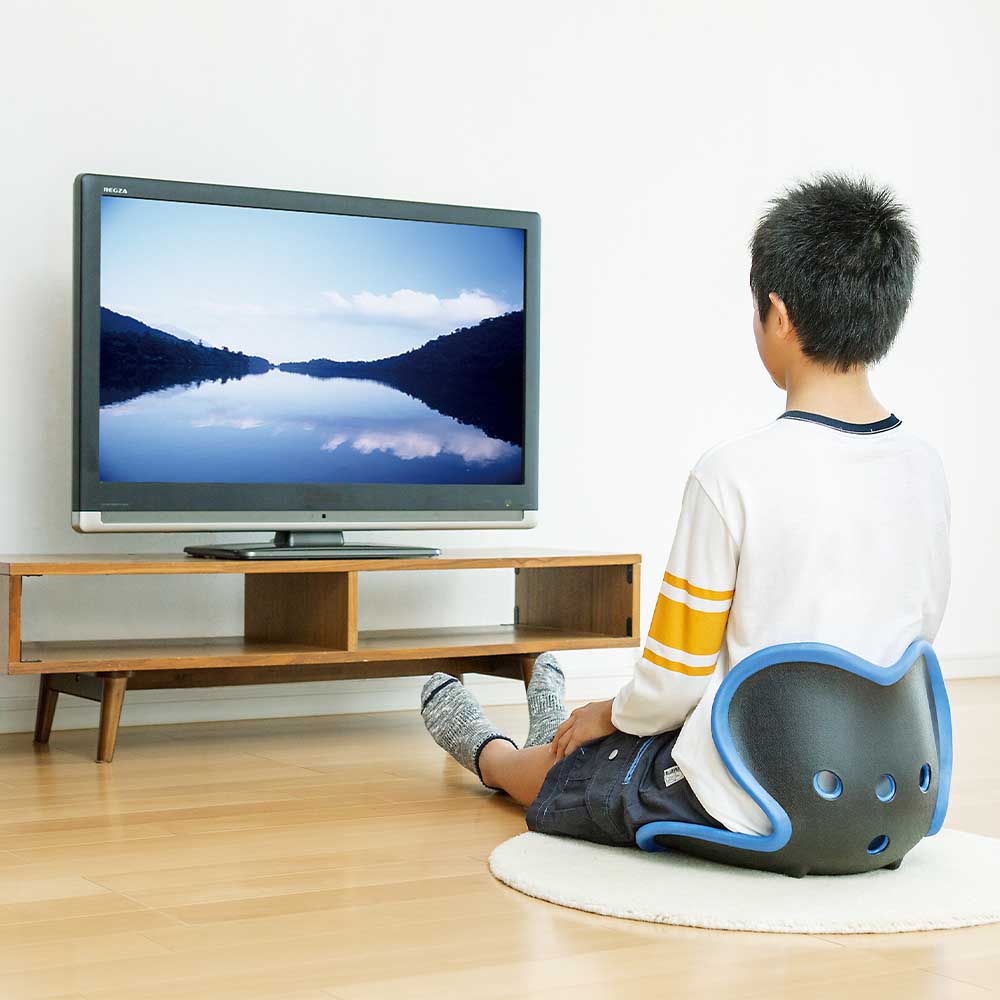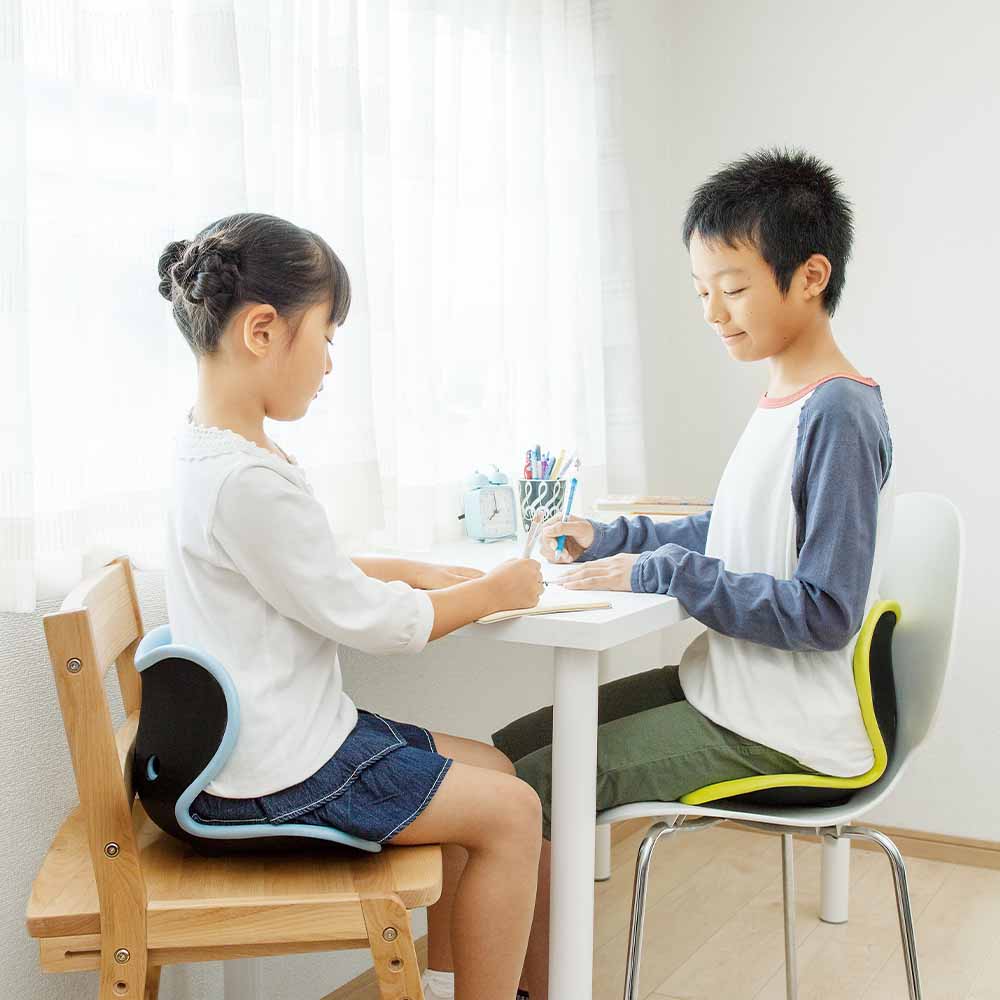 LOWER BACK-AREA
Lower back support designed to emulate the hands of a chiropractor. Supports the natural S-curve line of your backbone.
BUTTOCK
Seat curve tips the body forward.
THIGHS
Maintains your body at a level position to prevent leaning.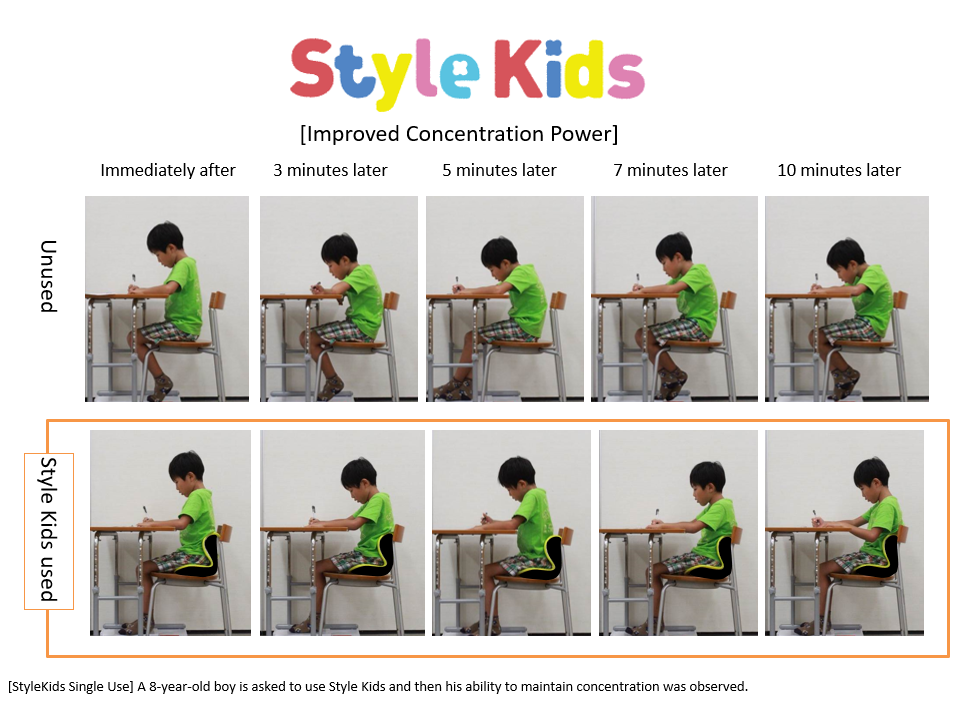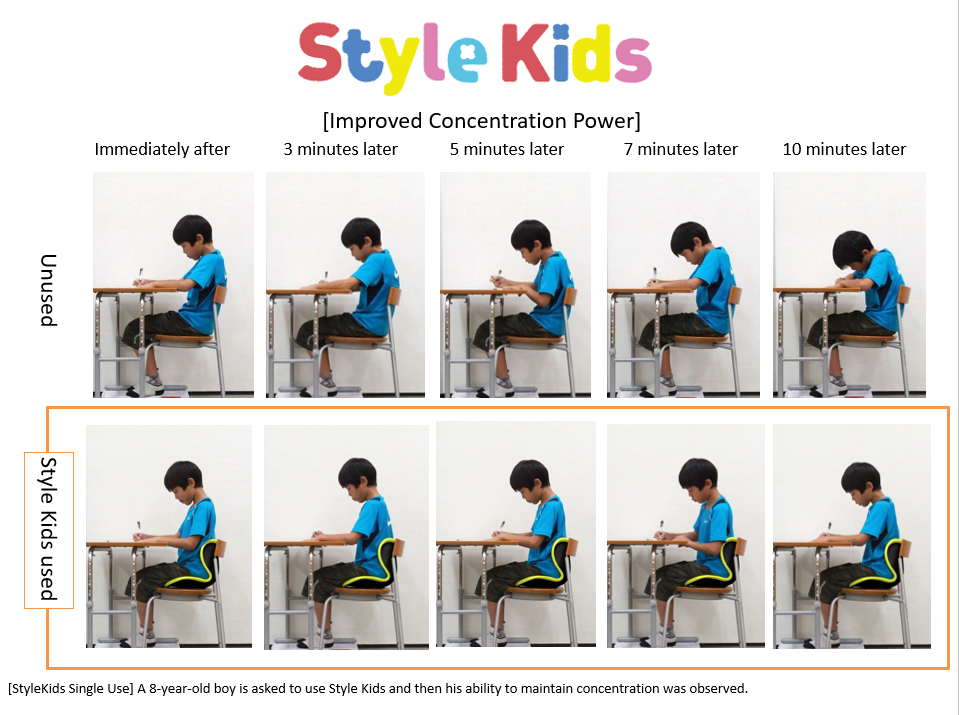 Dimension: W30cm x D25cm x H23cm
Materials: Polypropylene,EVA,elastomer