Reebok Professional Step RSP-10150
Reebok RE-21150 Professional Step
Description
900 x 350 x 150/200/260 mm 7.5 kg
The professional's choice for over 20 years. Fun is very much at the heart of the Reebok studio and because Step is experiencing a resurgence with the fusion of new and traditional classes, the Professional Step is the essential addition to any aerobic class.
Ideal for cardiovascular fitness, lower body muscle tone, and burning calories. Easy to store and simple to use.
Three adjustable height levels 150, 200 and 260 mm
Golf ball textured surface.
Use with ankle, wrist or hand weights for added intensity and even higher calorie burn.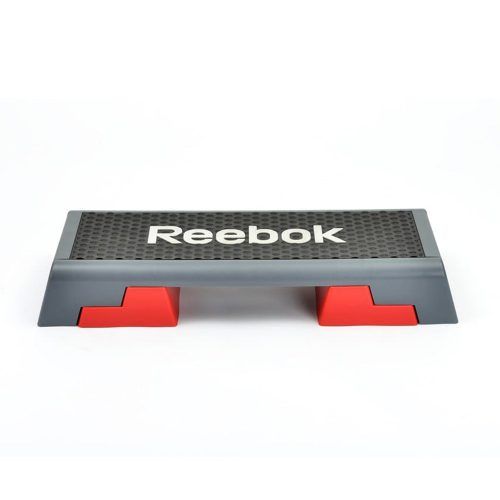 Reebok Professional Step RSP-10150