CYCLE WITH BACK SUPPORT
AIBI Gym AB-B165R is ideal for users with back issues and provides a good workout for individuals of all ability levels. The recumbent cycling position is designed for a safe and low-impact workout, to build up muscle strength and greatly reduce the risk of pain.
KEY FEATURES
Self Positioning Pedals
The oversized, self-positioning pedals will always face up for ease of use.  Fitted with an easily adjustable foot strap to prevent feet from slipping off, this feature is of utmost importance for elderly or rehabilitation users.
Multi-Position Handlebar
Strategically positioned multi-position handlebars provide stability for users of different heights and abilities to safely hold on to while mounting, dismounting, and exercising.
Magnetic Resistance
Fitted with a 10kg flywheel with 24 levels of magnetic resistance levels, provides the user with a smooth and quiet workout.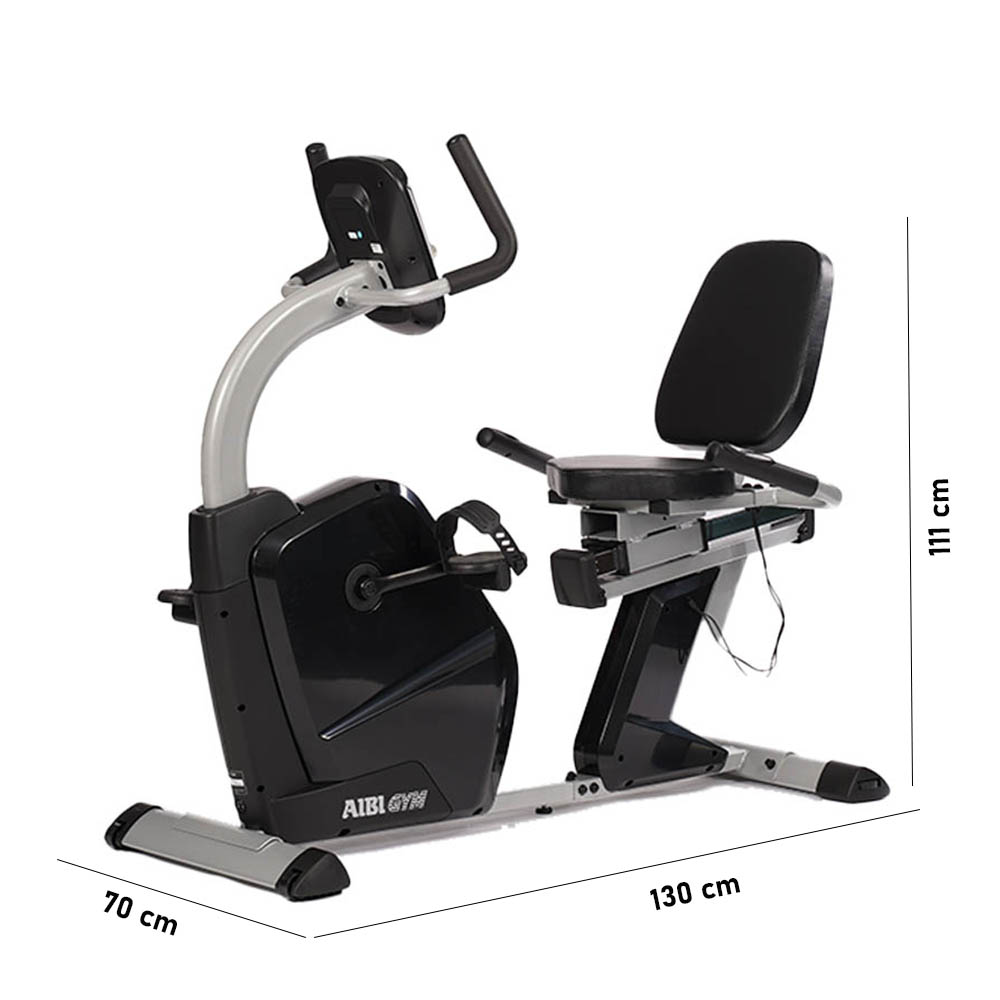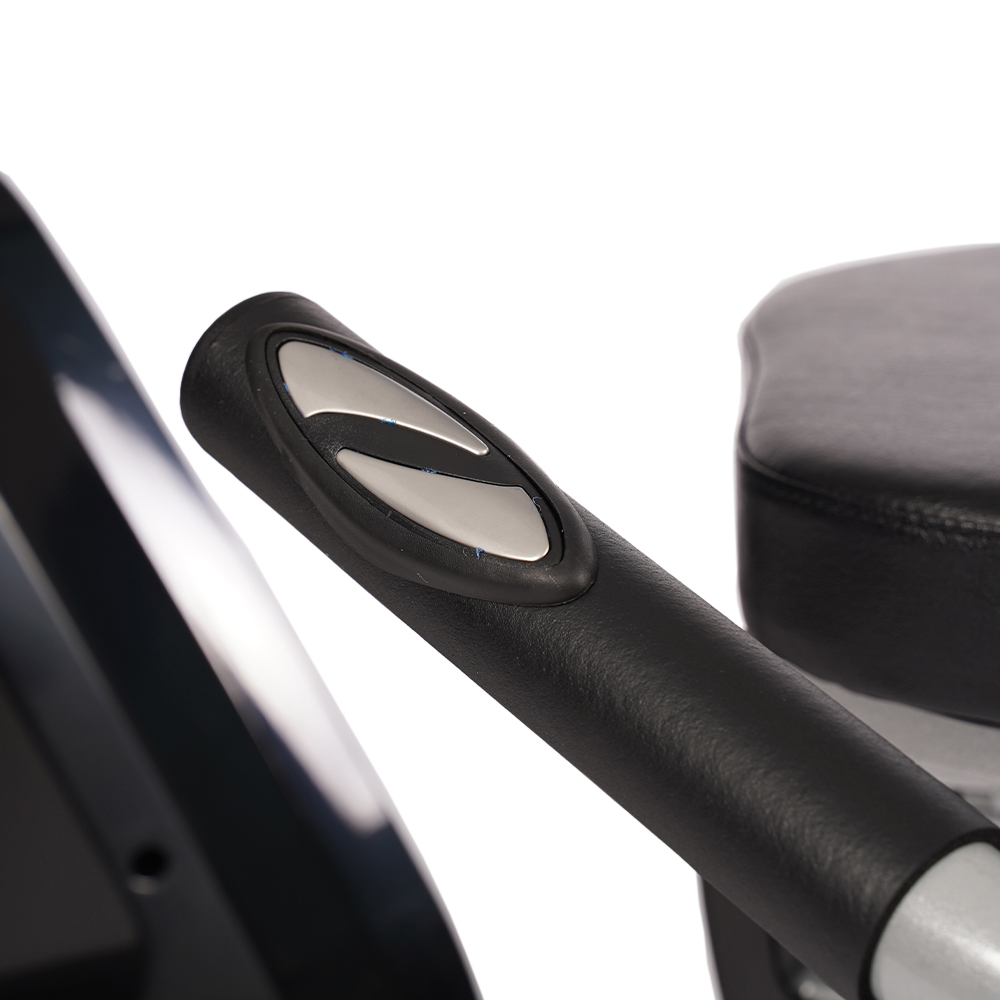 PULSE SENSORS
Ergonomically placed hand pulse sensors to measure the heart rate while cycling.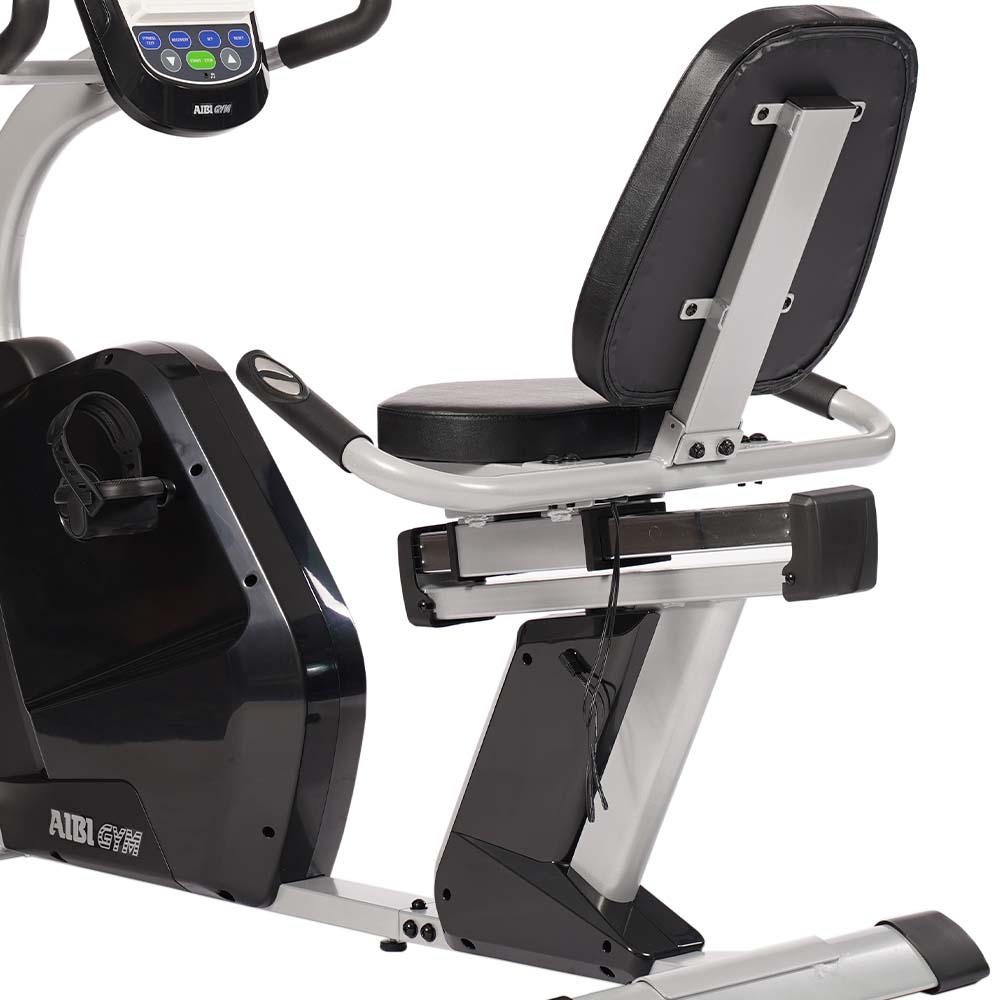 WALK THROUGH DESIGN
Convenient walk-through design with adjustable seats for easy accessibility. Suitable for users of all fitness levels.
WORKOUT COMPUTER
Easy to operate oversized LCD console displays vital workout information. Installed with 12 preset programs, 4 user setting programs, 5 heart rate control programs, 1-watt program, and body fat tests to cater to the needs of different users.